Plucking An Eyelash Changes The Universe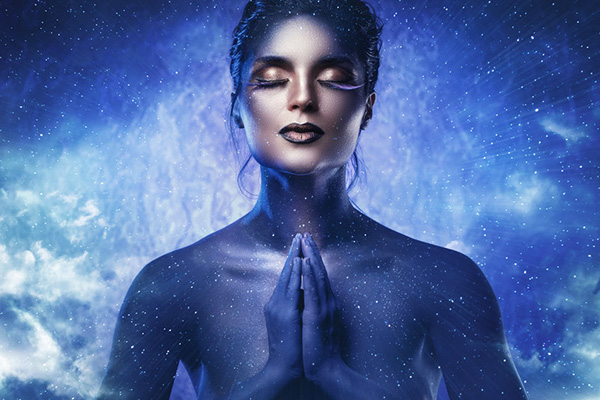 The decisions you make today will decide the outcome of your life tomorrow. No matter how small or big these decisions may seem to be.
We have all been in those situations where we had to make an important decision. Should I leave, or should I stay? Should I pursue a new relationship, or should I stick with the one I am currently in? Is all this effort really worth it? One of the most difficult things you will ever have to do is make that all-important life changing decision.
When my grandpa was in the hospital, we had to make the tough decision to either turn off his life support or keep him alive and let him keep on taking morphine. We made the decision to let him go. Fortunately, he made it easy for us to decide, because it was his wish in life that it should be done, if ever it had to come to that.
Afterwards he did come to me in spirit and shared that he was grateful we did it after all. I knew we had made the right choice, but it was still nice getting that confirmation from him directly.
But such are not the only challenging decisions we face in life. I deal with people every day who face difficult choices or are at a crossroads in life. Sometimes they face what may appear to be a simple decision, but it is not. They ask me things like, "Should I go with this new guy, who contacted me on Facebook, or should I work things out with my marriage of 25 years?"
I always tell people to let their intuition be their guide. I get a lot of people, women mostly, asking me how do they know to trust there intuition; how do they know it is guiding them in the right direction? I tell them to spend some time just being quiet, and to really meditate and feel what their Higher Self is telling them to do.
The doors we open and close each day decide the lives we live – Flora Whittemore
You will never be misled by your true, pure intuition. It is God within you, the Higher Self, talking to you. Just spend a few moments each day listening to your inner guidance. An hour every day would be great, but some of us are too busy for that. Sit on the bed before you go to sleep at night and just focus on the voice within. Shift away the thoughts of the day, clear your mind and ask your guides to come through with any messages they may have for you.
I usually receive these messages as visuals, while meditating or while I am in the dream state. I get messages all the time in my dreams. I also use my dreams to make decisions and they always end up being the right ones.
If you try this you will find making decisions in your life to be much easier and better. Every decision you make has a huge effect on your life, even the small, mundane ones. It is said that just plucking an eye lash changes the Universe! It is very true. Even the smallest decision you make can have a huge impact on your future happiness. So, make every decision with care, and spend time in quiet contemplation. It will help you to hear from within. Always trust yourself, and pray too as this helps in many ways.

About The Author: Moon Goddess

Moon Goddess is a third generation empathic healer and seer. She started to give healing readings to people more than 20 years ago. She has always been interested and studied all things metaphysical from a young age. Being hypersensitive she can feel and see things before they happen. Utilizing the Tarot, and with the help of her Guides, she is a source of support for many people all over the world. After he passed over, her grandfather kept his promise and came back to say goodbye and gave her the most amazing experience. Moon knows there truly is a Heaven, and it is wonderful! Sharing her experience has helped many people after they have lost someone, or anyone experiencing some form of grief. Get a reading with Moon Goddess now at PsychicAccess.com.


This site uses Akismet to reduce spam. Learn how your comment data is processed.