May Our Souls Continue To Rejoice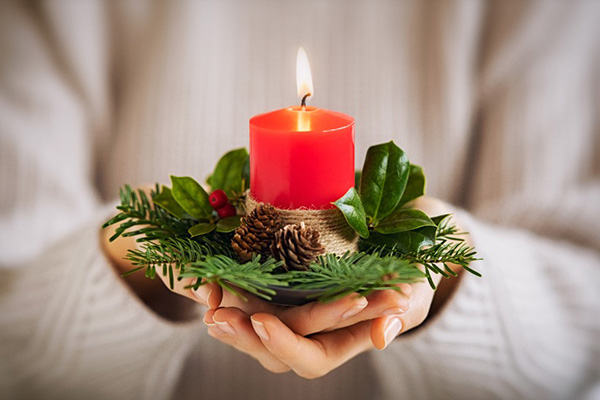 We have indeed so much to be grateful for today. May the joys and rememberances of this post-pandemic holiday season keep our hearts alive with hope, faith and gratitude throughout the coming year.
May our souls continue to rejoice with the miracles of joy, hope, faith and love of the Christmas of the Christians; Yule of the Pagans; Candle-mas of the Celts; Hanukkah of the Hebrews; Eid ul-Fitr of Islam; Pan-African festival of Kwanzaa; and Hindu celebration of Diwali.
In the old days, before the reformers came, the Old Oak King conquered the Holly King every year around this time. Mother Earth would then sleep under a white blanket of snow, the quiet ice of still waters, everything waiting for the Summer Solstice, when the Holly King would win the battle in turn.
We face the same battles of duality in our own lives. At times we are happily progressing along our own path, expanding, learning, growing spiritually, when suddenly an impasse comes along that requires us to become still, to be patient, to wait, to rest, to contemplate, to accept. We are seldom thankful, as we would prefer to continue rushing towards our goals, our dreams, our desires. We grumble, we complain, we resist, we fight the wait, and then we wonder why we are waiting so long.
Sometimes we are meant to just take the time to rest, draw strength, find ourselves. The true lesson and miracle of this season is the wait, the peace, the rest, until we once again see our dreams more clearly.
Christmas is most truly Christmas when we celebrate it by giving the light of love to those who need it most ~ Ruth Carter Stapleton
This is the season with a reason to smile. There is the magic of joy in the air. The list of special celebrations, rituals, occasions and gatherings all over the world goes on and on. Yet, for many people this is potentially also a time of extreme loneliness, and anxiety, depression and stress may drag us into a hopeless darkness. Many of us have also lost loved ones in recent times and there are many empty places at family tables this year. Some of us wonder how we will ever again pull ourselves back into the laughter, the fun, the energies of childlike faith, innocence, of joy?
Giving is the key. We must be of service. As we give and serve with love, we smile with hope. We find in our service to others the way to make the magic happen, for we suddenly find the magic is not just for them, but it is also within ourselves. The true purpose of this season is to evolve our states of spiritualism, find inner peace, see that giving and receiving is pure joy, and to smile knowing we have done the best we could with what we have.

About The Author: Mariella

Mariella is a New York resident, born in Italy, who began accurately reading at the age of eleven with just an ordinary deck of playing cards. She's since designed her own deck of oracle cards using a combination of Tarot, old-fashioned Neapolitan cards, and Angel oracles cards. She also developed a unique time board to use in her readings that provides clients with startlingly accurate time frames for her predictions. Deep faith, integrity, and warmth are her trademarks. She deeply believes that even the darkest situation holds light and hope, no matter how difficult or unclear the problem may be. She reveals and delivers spirit guidance with sincere love and a deep compassion for every soul who comes to her for lasting solutions to their problems. For a reading with this warm, funny, and highly detailed Clairvoyant and Empath, you can find Mariella at PsychicAccess.com.