Astrology Forecast December 26, 2022 – January 1, 2023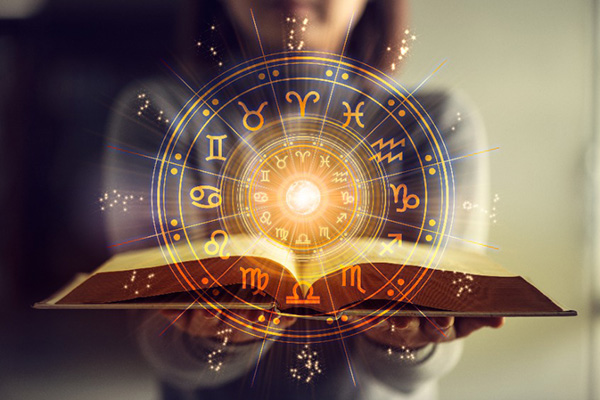 Mercury turning retrograde on Thursday, this week should unfold easily and smoothly.
Today's Aquarius Moon could cause some electronic or communication glitches as it joins forces with a receding Mercury, but keep in mind this is designed to get our attention and alert us to where change might be needed. For example, if you received a new iPhone for Christmas and it's not working as it should, it might be a good idea to return it to the store for an exchange.
In fact, if you do have any gifts you are looking to exchange, this is the week to take care of that, as Mercury prepares to go backward. This should ideally be done this Thursday or Friday under the Aries Moon.
Also, beware the Aquarius Moon conjunction with Saturn in Aquarius this afternoon, as it has a penchant for invoking feelings of unease, melancholy and even depression. Do not give in to self-pity or negative thinking the day after Christmas. Instead, make that phone call to a lonely relative or friend, or visit that struggling neigbor with a small gift or sweet treat to brighten their day! Many folks will feel lonely and abandoned under this lunar aspect today.
New Year's Eve on Saturday and the first day of 2023 on Sunday unfold under a Taurus Moon, offering us a grounded and loving position from which to kick start a prosperous and peaceful New Year. Setting sensible new year's resolutions should be a snap under this very determined aspect, as we prepare to greet 2023 with better health, more financial security, and tangible progress towards our goals and dreams for the coming year.

About The Author: Susyn

Susyn lives in New Mexico, and offers Psychic Guidance, Astrological Insights and Channeled Messages that will change your life! Her credentials are top-notch and include a doctorate in metaphysical studies and certifications from The American Association of Professional Psychics and The American Tarot Guild. She's also a published author, with two metaphysical books under her belt, and has authored numerous articles and horoscope columns. In addition to her readings, Susyn is also a mentoring practitioner who teaches others how to master their own gifts, raise their vibrations, and empower themselves. A sought after guest on numerous radio programs, she has also hosted her own radio show. If you're looking for one of the truly bright shining stars who can also read them with an accuracy that will astound, look no further. You can find Susyn at PsychicAccess.com.