How To Achieve Inner Peace This Holiday Season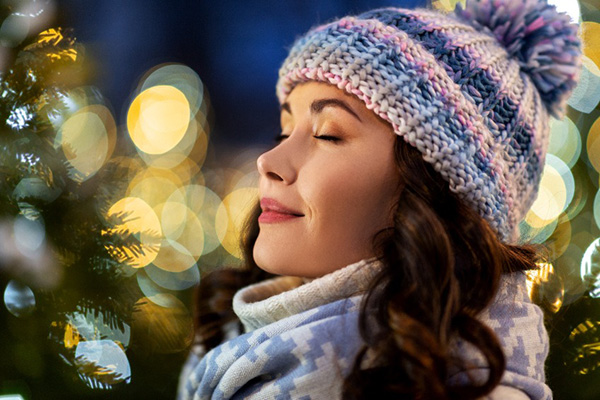 I recently did a deep meditation to ask Spirit how we can achieve inner peace this holiday season, as well as throughout the rest of the year. Here is what Spirit revealed to me.
Self-Care
Take better care of yourself – mind, body and soul. This is key, because if you are not taking care of your own health and well-being, then you won't have much to offer others.
Do not neglect your spiritual practice. Pray. Meditate. Chant. Journal.
Eat a healthy diet. Get enough sleep. Exercise. Moving the body helps with circulation and helps with all kinds of pain. You will feel better for taking an hour to exercise.  We are happier when we feel better.
Take some time to relax and have fun. Read. Reading is very relaxing and is a healthy escapism. What interests you? Find books on subjects you enjoy and start reading. Someone once said that books make good friends.
And most of all, don't neglect your daily spiritual practice. If you do not have a practice, get one.
Goodwill
Think about this past year, and make a list of those that were naughty and nice to you. Pray for both. Ask for happiness, joy and goodwill to enter everyone's lives, and then also visualize this. Visualize each person and open your heart. Wish each of them goodness.
There will be those that always turn whatever you say or do into a personal attack. Steer clear of these folks if you can. Again, wish them well, and wish goodness to come to them, but you do not have to interact with them. Learn from the past. Forgive, but do not forget.
Self-care is never a selfish act – it is simply stewardship of the only gift I have, the gift I was put on earth to offer to others ~ Parker Palmer
Gratitude
Count your blessings from this past year and give thanks for each and every one of them. There has been more good things in your life than you might think. Show some appreciation.
Simplicity
Declutter your life. Get rid of any and everything you no longer love or find beautiful. Find out ways to simplify your life. Think about it. Meditate on it. Write down your plans and see them out in the coming new year.
Empty your head. Make a promise to yourself to not overthink. Thinking too deeply about things stresses the body and mind. Practice going about your day with a meditative mind, unless your driving of course. When we live in a peaceful mind we are in Zen and at peace it helps us to connect with everything peaceful and happy in our each unique individual world.
Do your little bit of good where you are. It's those little bits of good put together that overwhelm the world ~ Archbishop Desmond Tutu
Charity
Most of all, share whatever you possibly can with others who are less fortunate and privileged. It does not have to cost a lot of money. Baking, for example, is a great way to meditate. Make yummy treats for those you love, and some extra for those who have less than you. Baked goods and any gifts you make in the kitchen is an offering from the heart when made with love.
Especially find a way to do kind things for children or animals, as they are angels on earth and they are a gentle reminder that God loves us. For without them the world would be a much darker place. They add so much joy and love to our lives, let's return the favor.
By the way, we don't need a holiday season to celebrate peace, joy and goodwill! It should be a way of life for all of us.

About The Author: Moon Goddess

Moon Goddess is a third generation empathic healer and seer. She started to give healing readings to people more than 20 years ago. She has always been interested and studied all things metaphysical from a young age. Being hypersensitive she can feel and see things before they happen. Utilizing the Tarot, and with the help of her Guides, she is a source of support for many people all over the world. After he passed over, her grandfather kept his promise and came back to say goodbye and gave her the most amazing experience. Moon knows there truly is a Heaven, and it is wonderful! Sharing her experience has helped many people after they have lost someone, or anyone experiencing some form of grief. Get a reading with Moon Goddess now at PsychicAccess.com.