Dealing With Negative Energy This Holiday Season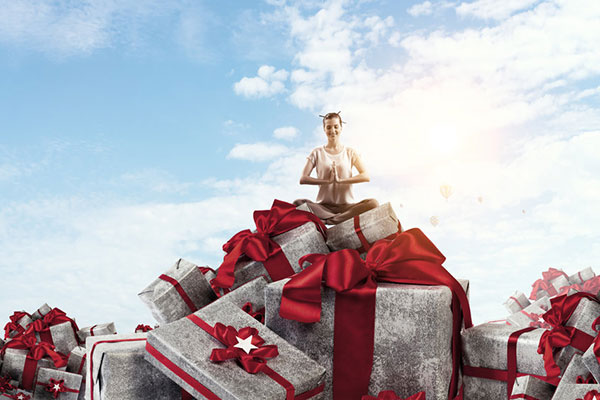 What do you do when you have to go to a family holiday gathering you have dreaded all year? What is supposed to be a positive, happy reunion this time of the year is often a negative, argumentative and energetically draining occasion!
I know from experience that diverse personalities show up to these types of gatherings and over the years I have learned to keep quiet, and smile, and muster through it. I have helped several of my clients lately find solutions to deal with these challenging situation.
There was the uncle that swears around the children who my client is trying to raise in a loving, Christian environment. I have also helped a client find out why her sisters-in-law and mother-in-law constantly gossip about her behind her back. I have helped bring light to a client's ongoing problems with her siblings' argumentative nature.
I want you to know that the choice is yours if you choose to deal with these people. Remember you always have free will, even in the most dire circumstances. You don't have to be around family members who steal your energy and drop their poison of negative energy and comments on you.
It's unhealthy to put yourself in situations that are uncomfortable, especially when the environment is saturated with dis-ease. Sometimes you have to exercise your right to say: "No thank you, I will pass!" If you do this, you will find you have more energy for those that do treat you well and don't talk about you behind your back.
Also, do not allow yourself to feel guilty that your not going to attend. Make positive changes this holiday season by saying no to unnecessary stress, negative people and toxic energy. Embrace your own assertiveness for the betterment of your health and mental well-being.
An old western standoff had nothing on the looks that my mom and grandma were exchanging. A tumbleweed could have rolled through the kitchen and neither would have noticed ~ Lani Woodland
And if you absolutely have no choice but to face them, you always have the choice to feel differently about it all. They can only get to you if you let them. If you have to go and be around negative energy and mean people, there are a few things you can do. Wear or carry a tourmaline stone with you, it helps to absorb negative energy. Or do a visualization before you go, imagining a protective bubble around you that won't allow their negativity to come into your inner space.
Also, remember the reason why these people are negative and argumentative and gossipy: they haven't become spiritually mature yet and are still dealing with their ego. They are not vibrating at a higher level of consciousness. Remembering this will help you to feel more comfortable to just smile and tune out all the drama. Remember you don't have to say anything or do anything you don't want to. This holiday season too shall pass.

About The Author: Moon Goddess

Moon Goddess is a third generation empathic healer and seer. She started to give healing readings to people more than 20 years ago. She has always been interested and studied all things metaphysical from a young age. Being hypersensitive she can feel and see things before they happen. Utilizing the Tarot, and with the help of her Guides, she is a source of support for many people all over the world. After he passed over, her grandfather kept his promise and came back to say goodbye and gave her the most amazing experience. Moon knows there truly is a Heaven, and it is wonderful! Sharing her experience has helped many people after they have lost someone, or anyone experiencing some form of grief. Get a reading with Moon Goddess now at PsychicAccess.com.