The Gift Of Kindness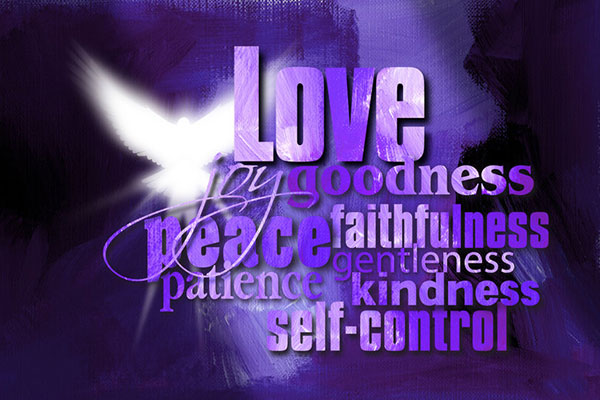 I was thinking today of the many beautiful acts of kindness people have shown me since my husband passed away last year. And then, some song lyrics from the movie, The Sound of Music, came to mind:
Nothing comes from nothing
Nothing ever could
So somewhere in my youth or childhood
I must have done something good.
Yes, perhaps I did some good somewhere in my life, and now I am getting some of it back, tenfold, or more!
There was a period of time, after his sudden death, when it felt as if I was carried by the locals here in Spain. I was pretty much told what to do and not just offered help. For example, when I got the news of his passing from the policeman who answered his phone at the car crash scene, I immediately went on 'autopilot' and attempted to cancel a coffee date I had with one of my best friends. But she simply said, "I am coming, you aren't going alone to the scene. I am going with you!" And then she saw to everything. I was unable to speak in any language at that point, and fortunately she took over.
Christmas and New Year followed, and again my friend told me, in no uncertain terms: you are going to be with me and my family during this period. I began finding reasons and excuses as to why I might not be able to get to their home, including a possibility of snow, which had us housebound for a few days a couple of years prior. But, they were having none of that. My friend's husband said, "My tractor will reach you whatever the weather!"
Post-death paperwork is messy in a foreign country. Red tape and bureaucracy can be a nightmare in Spain, if there is no last will and testament! Once again, I was given months of unconditional help by friends and neighbors, as we went from one government department to another to sort out complications. Even the lawyers assisting with the car insurance policy, which went above and beyond their pro bono role in the arrangements. They would accept no further payment, but were delighted when I gifted them each some Doreen Virtue angel cards in Spanish.
Kindness is the light that dissolves all walls between souls, families, and nations ~ Paramahansa Yogananda
My late husband was two months into a building project, which is now home to myself and my menagerie of many pets. I don't know what I was thinking, but I decided to carry on with his project. The locals think it was admirable. Perhaps it was just madness, because I know nothing about building. Just as well that I didn't know what I was letting myself in for ten months ago. I guess it was a case of sink and lose everything… or swim and make the best of it. And I am still swimming! Fortunately, I have been having sincere support throughout.
When the time came for moving to this new house in another province, the builder insisted on moving my belongings, but not only that, he suggested that we do it in two loads, because it will be less traumatic for my mascotas (pet companions) if we move each load about a week apart. He said, "When we move the first load, the dogs and cats will still have familiar belongings around them so they don't feel the change too much."
His plan was so thoughtful and worked well, because the animals were a bit distraught with the move, but not nearly as much as I feel they would have, had we moved in one swoop. In order that none of the animals felt abandoned, local friends helped with transporting them in tandem to our new home.
In hindsight, people's kindness was very touching a couple of years ago too, when two of our dogs went missing on a walk.  They were used to walking with the rest of the pack and very familiar with the area, but in a flash, they took off after a hare. That began one of the most difficult times I can recall in searching for them. No stone was left unturned and by every thinkable means the word got out wide and far about our desperation to find them. The calls and text messages offering help were unbelievable.
Do your little bit of good where you are; it's those little bits of good put together that overwhelm the world ~ Desmond Tutu
Amongst those who reached out to me, only two hoaxes showed any interest in the reward we were offering. Most said simply, "We have no interest in a reward, but wish to help, and will do all we can to do so." People gave up their time freely and followed up constantly to see if the dogs had returned home.
There is a psychological benefit for both giver and receiver. The late Wayne Dyer emphasized the importance of doing something for another anonymously. I recall listening to one of his talks in which he spoke of random acts of kindness. He told the story of how he'd often arrive at a cashier at a tollgate on the highway and paid for the car behind him. He'd be gone before the recipient knew who'd paid. It must have felt good to Wayne Dyer and I guess made the receiver smile!
We move into our heart when we give unconditionally, and doing so anonymously can feel even better. Yes, there might be times when a kindness is seen as a weakness by those believing that there must be an ulterior motive behind giving unconditionally of ourselves, but the feeling we get from the giving is a gift in itself!
Kindness is infectious and can multiply. Serotonin is released into the body of the receiver and giver, so that this 'feel good' hormone will multiply positive actions and be felt vibrationally wide and far. May you too give and receive much kindness this holiday season.

About The Author: Shani

Shani is a qualified practitioner in Reiki, aromatherapy, reflexology, body spin, and animal telepathy who received psychic development training at the Arthur Findlay College of Psychic Research in England. A published writer, her articles and predictions have appeared in several respected magazines and on psychic websites, and she has read for many celebrities and even heads of state in Africa. Because of her empathy, people find it easy to connect with her. Every month, she attends a psychic circle and the information that comes through from Spirit never ceases to amaze everyone present. Though she was born in London, Shani has traveled the globe and has studied the art of African Mysticism, bringing her unique flavor to those seeking her incredible talents. What she has taken away from her many travels abroad, is that there is always a sort of longing clients have to be connected to the source of their being. Get a reading with Shani at PsychicAccess.com.