The Angels In Our Daily Lives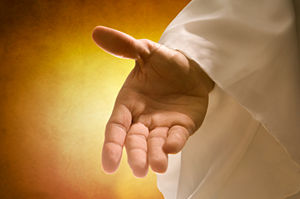 We see movies about them around Christmas time; stories about how an Angel was sent to a certain family with a message of hope. We see Angels delivering messages in works of art and we hear about them in popular holiday songs. But are they real?
I believe we do get signs and guidance from Angels, and sometimes they even save our lives. Whenever I am asked to assist with ghost hunting, I always ask for help and protection from the Angels. They have never failed me.
One cold winter morning on my way to work I was about ten miles from my exit on the highway. I was feeling ill, but my sick days had run out and I needed the money, so I had to go in. I had taken some cold medication before I left home. I was in the far right lane and was having a hard time keeping my eyes open.
Pay attention to your dreams – God's angels often speak directly to our hearts when we are asleep ~ Eileen Elias Freeman
I must have dozed off for a moment; I  can remember a voice saying: "You need to wake up!" I hit the brakes. Behind me there were flashing lights that seemed to have appeared out of nowhere. It was the highway patrol, who then pulled me over.
"Look in front of you sir," the officer said. There was a stationary vehicle that had broken down in the middle of the road. If I had not woken up, and if they hadn't pulled me over, I can only imagine what could have happened next.
When I told my parents about the weird incident, my mom gave me a strange look and told me she had a dream about me driving on the freeway in pickup truck. She heard my tire blow out, but that I was okay.
Months passed, and I happened to go by a car dealership one day to trade my truck in for a new one. It was a bright, fire engine red. Later, I was in the far left lane on the highway when my left tire started to shake and I heard a loud 'bang.' It sounded like a shot gun going off. It then felt like someone with remote control on my truck took over and steered me to safety on the right side of the freeway. Once I got my thoughts back together, I remembered my mom's dream.
The golden moments in the stream of life rush past us and we see nothing but sand; the angels come to visit us, and we only know them when they are gone ~ George Elliot
I called my parents up so I can get my tire fixed. My mom and dad had not yet seen my new truck and when they pulled up, the look on my mother face said it all. I knew this must be the truck that she had seen in her dream.
Angels come in dreams, and sometimes with flashing lights. We will never know for sure who, or where, or when, but we know they are around us, as long as we choose to believe. I read somewhere that Angels often leave a gift behind, to show they were at your place for a reason. This is often in the form of Angel hair, feathers or pennies. Have you seen any of these around your home?

About The Author: Raymond

Growing up on the streets of Columbus Ohio, Raymond learned at a very young age that he was gifted in many ways, including the ability to read someone's eyes and using a regular deck of playing cards to read the future! His mother was from a Native American family, namely the Black Foot tribe, and his father was German. Raymond discovered that both sides of his family had a psychic legacy. Over the years he has gained additional knowledge from books and by talking to trusted family members. Raymond has been doing psychic reading for others for over 3 decades, and over the years he gained many loyal clients from all walks of life. Visit Raymond for a reading at PsychicAccess.com


This site uses Akismet to reduce spam. Learn how your comment data is processed.