Sometimes Grounding Yourself Is A Good Thing!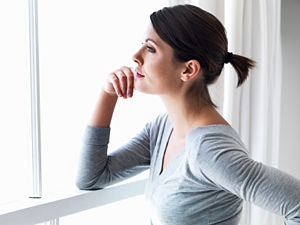 When we are young and we do something that really ticks our parents off, what do we get? We get grounded, of course! That's right, kids are given a time out to think about the errors of their ways.
I can think of a few times I exercised my intuition after getting a time out as a girl, and not being allowed to do that which I wanted. I remember one day I was really, really wanting to go with a friend who knew someone who just got their car and were going to go cruising down this stretch of road that was popular with kids who like to race each other. I wanted to go so badly, but I got grounded and was really upset.
But in a way I felt relieved that I couldn't go that day, almost as though I really knew that something bad would happen if I went. I remember meditating in my room and asking God to give me a sign that I am right where I need to be. I also remember reading a book that inspired and encouraged you to think outside the box and not limit yourself, as we really do use only about 10% of our minds!
Silence is the true friend that never betrays  ~ Confucius
Anyway, my mother told me the next day that the boy who owned the car was killed in an accident and I would have been in the car that night, had I gone with him. I was 15 years old, and my life would have been over, or potentially could have been. I was so glad that my mother grounded and that I was still alive.
Since that day there have been several times in my life that I intuitively had decided to say no… that I had other plans. Often times those other plans were nothing but just sitting by myself and meditating, talking to God and tapping into my higher consciousness. I have many often noted in my personal journal times where, had I opted to do something else that was in the offering by way of friends or acquaintances, I would have probably not enjoyed myself very much… or maybe not even lived to tell the tale.
Many times, by just paying attention to that little voice that said to me, "Get up and leave now!" and acknowledging the negative feelings that were around a certain person, I have avoided much trouble in my life.
There is nothing like staying at home for real comfort ~ Jane Austen
So, always remember to pay attention and heed the warning. Sometimes grounding yourself as an adult is a good thing! It will help you to reflect on life and what is truly most important. Ask yourself what can be gained from not doing or going somewhere that you don't feel comfortable about. We live in a world where people are brainwashed to go here and there, and do this and that, and to keep busy like crazy people. Do, do, do. I think that we must stop, stop, stop and quiet the mind to let spirit come in and talk to us. We also need to listen to our bodies more and think about the food we are putting into them.
So many different things can be realized by just taking time to sit and think and reflect. It doesn't cost anything to meditate or just be silent once in a while. It could even save your life!
About The Author: Moon Goddess

Moon Goddess is a third generation empathic healer and seer. She started to give healing readings to people more than 20 years ago. She has always been interested and studied all things metaphysical from a young age. Being hypersensitive she can feel and see things before they happen. Utilizing the Tarot, and with the help of her Guides, she is a source of support for many people all over the world. After he passed over, her grandfather kept his promise and came back to say goodbye and gave her the most amazing experience. Moon knows there truly is a Heaven, and it is wonderful! Sharing her experience has helped many people after they have lost someone, or anyone experiencing some form of grief. Get a reading with Moon Goddess now at PsychicAccess.com.