Control Is The Opposite of Love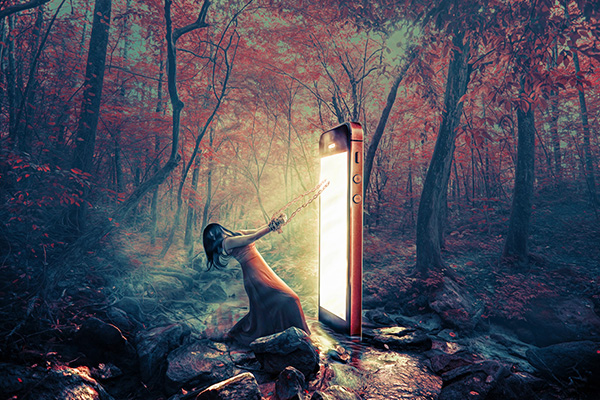 I have learned that communication glitches and other side-effects of a Mercury retrograde can actually offer us valuable life lessons if we choose to pay attention.
For example, during the recent retrograde my daughter suffered a migraine on a day she was supposed to visit me. I decided not to pick her up, because she said she was not feeling strong enough. She is prediabetic and I pray and light candles for her daily.
So, I texted her a get-well soon message along with an animated chicken soup meme. Feeling worried about her, I checked in periodically throughout the day see if she had received her 'virtual chicken soup.' But the message read receipt only showed 'delivered.' No read receipt.
The next day, the text message suddenly showed it had been 'read,' but it had the previous afternoon's timestamp? I noticed a similar phenomenon when co-parenting communication with my daughter's father also suddenly failed repeatedly and produced delayed read receipts.
Instead of becoming frustrated about it, I contemplated the matter and came to an enlightening conclusion. Spirit clearly said to me, "The need for control is the opposite of love's vibration."
This is so very true. Controlling energy is toxic energy. It was a gentle reminder that I need to keep working on releasing my desire to try and be in perfect control of everything in my life at all times.
When we constantly feel the need to control every aspect of our day, rather than letting the energies of universal love, joy and abundance flow freely in our life, we block our blessings and personal growth.
If you knew your potential to feel good, you would ask no one to be different so that you can feel good. You would free yourself of all of that cumbersome impossibility of needing to control the world, or control your mate, or control your child ~ Abraham-Hicks
What can we do when we feel those 'loss-of-control' tugs of anxiety? Any form of spiritual practice should do the trick. I like to keep a journal. I write down my worries, concerns, and anxieties. My journal is for me like a friend I can confide in.
I also like to take an Epsom salt bath. The magnesium naturally calms the nervous system and recalibrates my body, allowing pure, Divine thoughts to filter in – thoughts that remind me that God, Spirit, Source, the Universe is always in control and always has our back, even when people, things and communication fail us.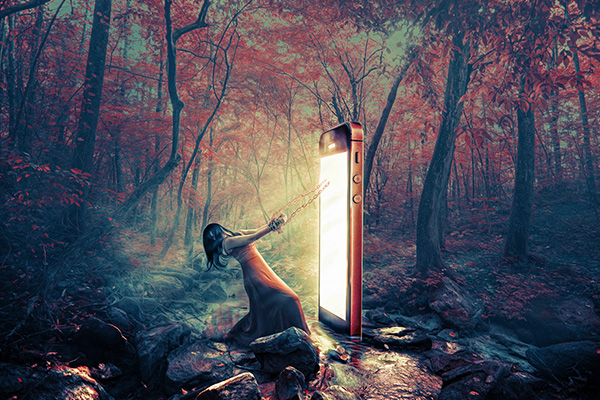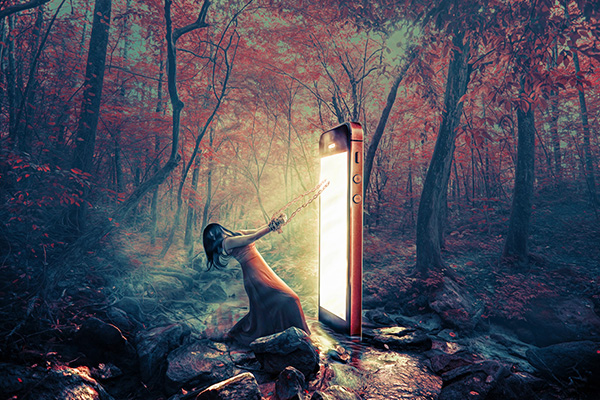 About The Author: Esther

Esther knows the best way to survive trauma is to keep looking for the positives in life! She left a successful career as a pharmacist in 2017, to help others see their way through the darkness. She honed her psychic gifts and developed strong counseling skills that helped thousands. She hosts her own radio show on Wednesdays and has been a sought after guest on other programs. An expert in Astrology and Tarot, she maintains a list of 250 personal clients, she's served over 2000 clients from all walks of life, and has dispensed accurate information and insights to those in need. She uses a holistic approach that allowed her to deal with her own serious illness and avoid an organ transplant! In life, she's conquered pill addiction, divorce, a serious illness and has the life experience to help others overcome their own obstacles too. For over 10 years, she led an education group for psychiatric patients and has an acquired wealth of knowledge in general health and wellness. There's no better door to knock on than Esther's. This gifted intuitive has walked in your shoes and has come out the other side healthy, happy and fulfilled. You can find Esther at PsychicAccess.com.