Shine Your Heart Light This Holiday Season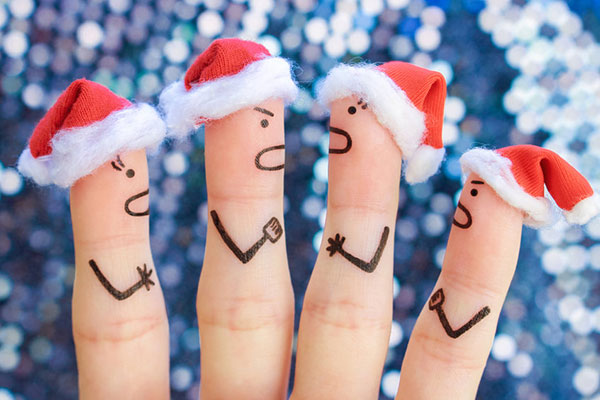 Times have been tough this year. The alignment of the stars have not been overly kind to most of us. Public health crises, economy, politics, mayhem. And in this atmosphere relationships are even tougher than ever to navigate, especially with Venus and Pluto aligning in Scorpio.
My beloved dad, who passed twelve years ago, often said, "It is better to light a candle than to curse the darkness." Situations or people may appear hopeless and dark in these times, but it is important to remember that even the smallest flicker of just one tiny candle can shine a light for others to hold on to. Astrologer Pam Gregory, reminds us to breath into our heart centers, to raise our vibrations. In doing so, each one of us can be that tiny candle, flickering in the dark.
The holidays will bring families together. But holidays can either be celebratory occasion of merriment and cheer… or a war zone of toxic viewpoints and unwelcome meddling. It can often be an unresolved issues 'free-for-all.' A nosy sibling might tell you what they think, while you did not ask their opinion! Or, Uncle Bob may dip a little too frequently into the spiked eggnog, drowning all the fa-la-la in his wake.
It occurs to me now that the happy Bing Crosby tune Ac-Cent-Tchu-Ate The Positive I heard on the radio earlier was no accident.
You've got to accentuate the positive
Eliminate the negative
Latch on to the affirmative
Don't mess with Mister In-Between
You've got to spread joy up to the maximum
Bring gloom down to the minimum
Have faith or pandemonium
Liable to walk upon the scene
A positive attitude causes a chain reaction of positive thoughts, events and outcomes. It is a catalyst and it sparks extraordinary results. ~ Wade Boggs
Lori Deschene, founder of the online community Tiny Buddha, says "be the person who breaks the cycle. If you were judged, choose understanding. If you were rejected, choose acceptance. If you were shamed, choose compassion. Be the person you needed when you were hurting, not the person who hurt you. Vow to be better than what broke you—to heal instead of becoming bitter so you can act from your heart, not your pain."
The challenge is to be your authentic self, to recognize the light that burns inside, and embrace the opportunity you have this holiday season to shine your heart light – even in a crowded dining room full of hardcore opponents making it their mission to come for you.

About The Author: Tracey

For 11 years, Tracey's predictive practice has taken her down the rabbit hole, where she's amped up her intuitive gifts by mastering new tools that are accurate and cutting edge. She began with Tarot, Numerology, Soul Path Energy Clearing and Natal Astrology, reading for her one-on-one clients in her private practice, at fairs and festivals, and at private parties. Her newest technique, Horary, is popping up on new apps and on social media. Horary is a predictive and magical form of astrology like a psychic reading, with a chart cast for the moment and quickly read by a highly trained practitioner in the art. Tracey currently lives in South Florida, but she maintains a busy practice with clients situated mostly in Los Angeles, NYC, Chicago, Atlanta, and Palm Beach. Past clients she has worked with include a well-known Disney actress, a comic book icon, an Emmy nominee, a luxury hotel entrepreneur, and the founder of Ben and Jerry's ice cream. Tracey was asked to be part of a panel for an exciting new YouTube series sponsored by the prestigious Wessex Astrologer. She is also a successful sci-fi and fantasy author with a new book recently released to rave reviews. You'll have a magical trip when you hop aboard Tracey's exciting Horary bullet train leaving the station at PsychicAccess.com.