Astrology Forecast December 13 – 19, 2021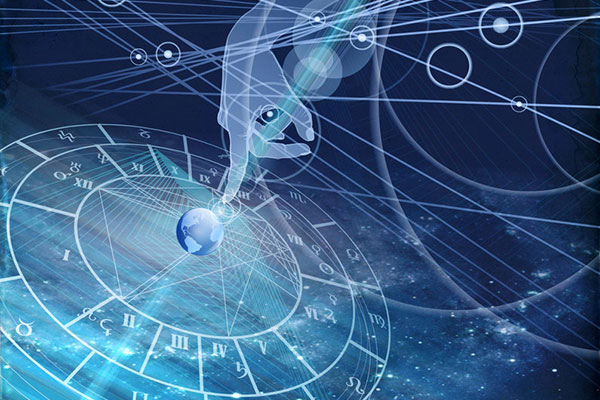 It will be a free-for-all today as Mercury moves into Capricorn and Mars dances into Sagittarius! With both of these personal planets changing into different signs at the same time, we may feel a bit conflicted, as Mars in Sagittarius wants to play, while Mercury in Capricorn reminds us there's lots of work to do! Finding a balance between the two can be tricky, so good luck with that!
The Aries Moon square Pluto in Capricorn will also not be helping the situation today, as this constellation can cause us to be passive, dreamy and distracted.  Be careful not to lose yourself in wishful thinking or imprudent daydreams.
Fortunately, we can get a lot more done tomorrow and Wednesday with the Moon traveling through grounded and determined Taurus. Then we can relax and have fun as the Moon moves through Gemini Thursday through Saturday, culminating in a Gemini Full Moon, also called the Cold Moon. This Full Moon is great for releasing old ideas or seeking new ways to address old issues, whether they be health-related, how to make more money, or how to fix that annoying drip in the bathroom sink.
Also, beware the Gemini Full Moon's potential for making us moody and irritable. Avoid conflict with loved ones this weekend, as peace and harmony may be hard to come by under this lunar influence.
Venus will turn retrograde on Sunday and travel backward through the end of January 2022, taking us on a journey down memory lane and asking us to reevaluate our priorities, what we love, as well as what we envision for our lives, and why.

About The Author: Susyn

Susyn lives in New Mexico, and offers Psychic Guidance, Astrological Insights and Channeled Messages that will change your life! Her credentials are top-notch and include a doctorate in metaphysical studies and certifications from The American Association of Professional Psychics and The American Tarot Guild. She's also a published author, with two metaphysical books under her belt, and has authored numerous articles and horoscope columns. In addition to her readings, Susyn is also a mentoring practitioner who teaches others how to master their own gifts, raise their vibrations, and empower themselves. A sought after guest on numerous radio programs, she has also hosted her own radio show. If you're looking for one of the truly bright shining stars who can also read them with an accuracy that will astound, look no further. You can find Susyn at PsychicAccess.com.