Retrograde Aromatherapy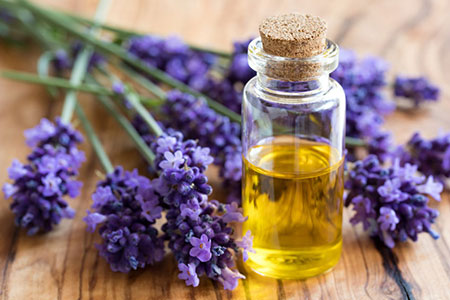 I am very relieved that Mercury is turning direct today, since this recent retrograde has affected me a lot as an empath during these challenging times. Mars will also be turning direct again next week, after a two month retrograde that has left many of us feeling low in energy, demotivated, and struggling to take any real action in our lives. Fortunately, I have now found a useful tool in curbing the effects of retrogrades: essential oils and aromatherapy. This is something that has always been available to me, but I never before considered using in the context of such astrological influences. But now that I have tried it, and it worked, I will be much better prepared next time around!
I am no astrologer, but I do thankfully have access to some very talented ones in my circle of friends, and I received this very helpful advice from one such a friend when I was complaining to her recently about the effects of all the recent retrogrades on my emotional health and well-being. She suggested that my interest in essential oils could be very helpful to support my emotional energy during any major astrological events. I had never before thought of blending and diffusing oils specifically aimed at balancing retrograde energy, but I liked the idea. So, I have been experimenting a lot lately with 'retrograde aromatherapy.'
There are some common energy themes that are present during retrogrades. For example, a feeling of being at loose ends, or a sudden shift in emotions, often followed by unexpected or unwelcome events. A retrograde is usually a time for us to ground ourselves and focus on unfinished tasks. It is also a time to evaluate our lives and choices, as well as our careers and relationships, whilst managing our erratic emotions.
A retrograde is often a time of upheaval, change and transition. Feeling peaceful, centered, clear and confident during a retrograde can therefore be very useful. To help achieve this I can recommend using some of my favorite oils. Some are maybe less well-known, but you may consider exploring their uses and benefits.
Clary sage
The oil of this flowering herb is wonderful for inspiring clarity and confidence, and is also excellent at soothing intense emotions. For me, it has quite a strong scent and I therefore prefer not to diffuse this oil on its own, but that is a matter of personal preference.
Trust that the oils are working side-by-side to heal, regenerate, and teach you. The more you use them, the more they'll reveal their secrets to you ~ Elana Millman
Mandarin, Sweet Orange & Bergamot
While all of these can be a matter of individual preference, these three citrus based oils all have a soothing, uplifting effect on the spirit. Orange essence is known as the 'happy aroma' and I enjoy any of these oils alone, or combined with others.
Chamomile
This is another favorite of mine for those more intense days, particularly Roman Chamomile. The soothing benefits of a cup of chamomile tea are universally known, but chamomile diffused can also be very relaxing for one's frayed nerves. Try combining 4 to 6 drops of the above oils to your diffuser, then adjust to your preference.
Vetiver
Known for its grounding ability to create both relaxation and balance. A little goes a long way! It has a stronger, earthy, wooded scent. Vetiver blends well with any of the above oils, and 1 or 2 drops is all that is required.
When we have planetary energy like this, the Universe is helping us to shed our skin, to release our shell in order to get closer to the truth of who we are ~ Tanaaz
Lemon & Lavender
If you wish to keep things on the lighter side, and do not want to combine or blend any oils, then lemon and lavender are also wonderful options. They can  both be very pleasantly diffused on their own.
Lemon is my go to oil for feeling cleansed, refreshed and energized. It is uplifting and motivating. Lavender is one of the most used essential oils, because of its many benefits and pleasant aroma. Lavender is calming and relaxing, and creates a sense of peaceful balance, and it smells lovely!
Explore and discover your own preferred blend to facilitate balance and calm during the next retrograde days and other challenging times. You will be surprised at the difference it can make in your energy balance and well-being.

About The Author: Angelic Heights

Empathic, intuitive, psychic from a very young age, Angelic Heights (Gail) learned well the importance of using her gifts for the highest good. Marriage and a career in the paralegal field occupied her until her early 30's. Accurate, compassionate and direct, her focus now is entirely on enlightening, uplifting, inspiring and guiding those who seek her counsel. Gail believes that it is as critical to understand the energy of the people we choose to be involved with. Regardless of the nature of the issue, whether it be romance, career, business, or family, the essential needs of every client always come through clearly in her readings. She is able to hone in very quickly on major concerns and deliver accurate messages and solutions to problems. Get a reading right now with her at PsychicAccess.com