Love Is All You Need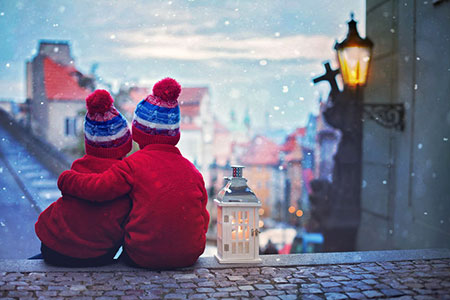 A popular Beatles song was written circa 1967 by John Lennon, as part of the anti-war movement, with a very simplistic set of lyrics about love. "Love is all you need," proclaims the song. Simple, yet often so elusive to so many of us.
Love is also a "many-splendored thing," according to the Andy Williams classic. Yet, it is also complex set of emotions, beliefs, and behaviors that we have learned. Either through witnessing, training and personal experiences, which loop back into our behaviors. It is a dynamic process. These beliefs and emotions are then 'translated' into feelings. Feelings of attachment, affection, trust, respect, and commitment.
Love is also a topic of discussion, research and vital part of life dating back through all time. Throughout human history priests, philosophers, poets, artists, musicians, and scientists have all contemplated the mysteries and meaning of love.
And love is more than just a feeling between two people. We can have a love for country, nature, freedom, animals, opera music, or cold beer! And anything else that resonates with our heart.
The challenge for many of us in life is the rollercoaster of chasing love. As humans, we seek companionship, community, a sense of purpose. We seek to love and be loved. And we take many actions and steps towards our own definition of love. Yet, it is a dynamic, elusive, ever-changing target – one influenced and even manipulated by the many facets of human desire and emotions. Also, the sometimes harsh realities of life may take away that which we loved so much.
Your giving and searching for ways to give is love in action. This is the evidence of Spirit at work ~ Marshall Vian Summers
As a Baby Boomer, as well as an 'army brat' moving every two years with my military parents, my childhood environment was very much what some may call 'old school.' It was also supposed to be the education theme for my ideas of love. Get college-educated, get a well-paying job, find a loving, steady partner, get married, have kids, and take care of loved ones in your death.
But my real life experiences did not adhere to that theme. Instead, it was fraught with loss, disappointments and heartache, but also entwined with periods of exquisite joy, love, and fulfillment.
For example, in my later high school years in Germany, I loved playing solo trumpet in a marching band. We traveled throughout Europe, to perform at festivals on the weekends. I loved it! Moving back to England later, devastated me. British marching bands had a different, even too stoic tone for me. I became depressed and I gave up music, even though I 'had the love for it.' It is a choice I did regret in later years, but the fond memories forever remain imprinted in my heart.
The most precious love most of us seek is that moment in time when someone sincerely says to you, "I love you." This can lead to a committed, long-term relationship or marriage. According to statistics approximately 50% all modern day marriages end in divorce. But that is a statistic, not necessarily your destiny. What it does show, in my view, is that healthy love is the precursor for a successful, lasting relationship.
Each of us are angels with only one wing, and we can only fly by embracing one another ~ Luciano De Cescenzo
The journey of healthy love requires a willingness to work out your differences over time. To cultivate mutual respect, honesty, communication skills that honor healthy boundaries. Love is not enough in a verbal or physically abusive relationship. One must cultivate and harvest the richness of unconditional love through all seasons. This then gives one a chance to maintain a life partnership. We must seek out our soulmate or twin flame (mirror soul).
Lennon said in a 1971 interview, "I think if you get down to basics, whatever the problem is, it's usually to do with love. So I think 'All You Need Is Love' is a true statement… It doesn't mean that all you have to do is put on a phony smile or wear a flower dress and it's gonna be alright … I'm talking about real love … Love is appreciation of other people and allowing them to be. Love is allowing somebody to be themselves, and that's what we do need."
Go out in the world enjoy your relationships. Find love. And remember that everything you need for a fulfilling life is within you. Attract all that is available and empowering. Learn from and be grateful for all relationships, not just the romantic. Everything experienced is a lesson and gift. Love truly is all you need to have an exquisite life journey.

About The Author: Graham

Graham has developed a powerful connection with Spirit that he shares with the world, passing along valuable and detailed information that includes specific dates and time frames. His service to Spirit has allowed him to transform countless lives and it continually validates continuity of life. Spirit has even saved his own life! Colleagues have learned to trust his advice, even if they can't explain how he does what he does. With many loyal clients around the world to attest to his talent, Graham continues to reach many more through his eight CD audiobook on Mediumship and other Metaphysical subjects. Graham was born in England but now resides in New England. He's a certified Medium, Channel and Spiritual Healer, to name but a few of his offerings. He is also a teacher and has served on Spiritualist committees in the US and in Europe. He's provided thousands of readings and also loves to give back to the community, offering his services at fundraising events, local hospices, churches and camps—wherever he is needed. If you'd like precise and accurate information on your life path, you can find Graham at PsychicAccess.com.