How To Keep Your Relationship Strong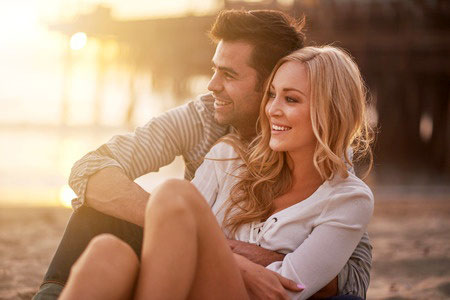 Why is it that some relationships are successful, and some are not? When you fall in love your hope is obviously that it will last forever. There is nothing worse than falling for someone, only to end up heartbroken and confused about what had gone wrong, and wondering how you can go back to the way things used to be.
So, the question is, how do some relationships manage to last and stay so strong? I believe it begins with the simple things, like how we greet each other every day, for example. Making the effort to kiss our partner hello and goodbye every time we leave and arrive, is a thoughtfulness that can go a long, long way. It keeps the flame of intimacy burning so much stronger. We should also learn to say "I love you" without any restraints. Those three little words mean so much.
Sometimes of course there will be arguments in a relationship. Developing healthy conflict management skills is therefore essential. We might hit a nerve with each other, but just because we're mad does not mean we don't love each other. Every fight does not mean that your relationship is over. Any couple that goes the distance can rise above fights and realize what's most important.
When it comes to conflict and disagreements, I feel that the two things one should never do is say something that you cannot take back later, and never go to bed angry. Words can hurt terribly and even if you forget about it, your partner won't.
The most important thing in life is to learn how to give out love, and to let it come in ~ Morrie Schwartz
It is also a good idea to sometimes surprise each other. For instance, if he loves certain foods, or desserts and you know that it is going to put a smile on his face give it to him, he will know that this was on your mind, and your thoughtfulness will make him feel loved.
Poor time management and a lack of priorities is also detrimental to any relationship. Make the effort to clear some time in your schedule to just spend quality time with each other. Maybe a long weekend, or even just a day out, spending your free time just being together, can do so much for your relationship health. The happiest couples often have a lot in common. Doing these things together will make your partner feel loved, and valued. And it will help you keep a long and happy relationship with them.
However, having a little personal space is also very healthy from time to time. It will keep your relationship strong.
When one of you are not feeling well, be ready to go to the grocery store and pick up some comfort food and whatever else that is needed. Be there for each other and always help each other out when stressed. If you know that your partner is feeling crunched for time, then the less stressed partner should step in as much as possible.
Love recognizes no barriers. It jumps hurdles, leaps fences, penetrates walls to arrive at its destination full of hope ~ Maya Angelou
Always accept your partner for who they are. By showing your partner unconditional love, you will ensure that they are feeling safe and confident, and they will never want to let you go.
It's also very important to apologize when you're wrong. But apologies are not about who was right or wrong. They are about acknowledging mistakes you might have made in communication. Be humble enough to admit when you are wrong, it will serve your relationship very well.

About The Author: Andrea Grace

A Psychic, Medium and Paranormal Investigator living in New Jersey, Andrea has been a top featured internet psychic for many years. After a near-death experience in which she traveled to the other side, she returned to fulfill her calling to help others with her new amped up skills! Her ability to help clients recall their past lives has helped many to understand where they're headed in the future. With the help of her Spirit Guides and Angels, she gives clarity on any issue, always respecting her clients, while telling it like it is. If you'd like an accurate reading with a caring, kind, and accurate Psychic and Medium, you can find Andrea at PsychicAccess.com.