How To Boost Your Confidence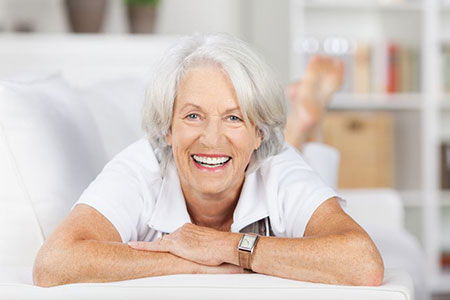 Sometimes I wish that confidence was for sale! Feeling confident can make all the difference, for example, when you are anxious about accepting a social invitation, without the need for spending hours of internal dialogue trying to convince yourself it will be okay for you to attend. Confidence also means being able to easily decide what to wear for the big night out, and so on.
Indeed, I have marveled at other people's ability to do such things with ease. However, these very same people are no different than you or me. It is just that they have mastered their mindset with regards being confident, and so can you! Here's how:
Maintain Healthy Boundaries
Have you noticed certain people in your life encroaching on your space and time? If so, it may be time to implement some polite, yet firm boundaries. By doing so, you should find that this really builds your confidence in both professional and personal relationships, and you no longer feel drained or undermined by specific individuals you have to share some of your time and space with.
Practice Self-Awareness
We hear a lot these days about being more self-aware, but just what is meant by this? Well, it simply means having the ability to recognize when you are falling into a pattern of self-sabotage. Let's say, for example, you are due to meet a person who continually makes significant demands on you, but you find great difficulty in saying no to them. By learning the art of becoming more self-aware, you can plan, in advance, how to remain strong and firm with this particular individual, so that your relationship with them becomes far healthier.
Each time we face our fear, we gain strength, courage, and confidence in the doing ~ Theodore Roosevelt
Learn To Trust Yourself
As a practicing psychic, I ask people, nearly every day, to listen to their intuition, as this is one of the significant ways we are spiritually guided. Furthermore, the more we learn to trust our gut, the more adept we become at doing so, and the more spirit will keep on guiding us down the right paths in life.
However, when you are tired, for example, can you really trust yourself enough to actually act on your intuition and take enough rest, rather than soldier on and later hit burn out?  Also, if you were to find yourself in a situation where you have been requested something you found to be out of your capacity, could you find the strength to seek additional resources and help where necessary? If you feel you have perhaps misjudged a particular set of circumstances, could you put your hands up and make the best of the situation, without feeling you have to beat yourself up in the process? I hope so.
However, if you find yourself questioning what action you should be taking far too often, then you really do need to learn to trust your gut more. By doing so, like a muscle, your intuition will strengthen each time you use it.
Practice Having Faith
Do you really believe that luck is a random thing? I hope not, because if so, it is going to be somewhat difficult for you to find confidence. In fact, people who are really confident know that mostly they create their own luck and the Universe will aid and support them in doing so. Yes, from time to time, you will make mistakes, like everyone else does, but it is essential that you see these as valuable lessons that are vital for your learning.
Why not try, at least once per day, to prove to yourself that you really can positively manifest something – even if it is as tiny as finding a bargain in your local store? By doing so, it should help boost your confidence levels, as well as assist you in developing real gratitude for the good things in life, no matter how small they are, and thus enjoy your human experience so much more as a result.
One important key to success is self-confidence. An important key to self-confidence is preparation ~ Arthur Ashe
Maintain Adequate Resources
Should you fail at something, as you will from time to time, do you have people in your circle of influence who will assist you to get up, reassure you in the process and help you back on the right track? If not, do you know people of expertise whom you could turn to when in need? Trust me, it is well worth having such people in your life.
Also, if you were to meet with an unexpected bill, would you have enough savings in place to cover it – or have to rely on your credit cards? True, while a lot of things we tend to worry about never actually happen, the very act of worrying about them in the first place can gnaw away at our self-confidence levels.
Therefore, whatever resources you feel could be missing from your life, putting some security measures in place should add to your sense of confidence that you can cope in any set of circumstances.
Get Help From Mother Nature
Did you know that Mother Nature has a hoard of beautiful helpers that could assist you when you feel your confidence has been shaken? Wallflower, for example, is an incredible essence for when you are feeling insecure and hopeless. Frustrated that things are not quite going your way at the moment? If so, then Willowherb could be really beneficial for when you feel the need for direction.
Feeling doubtful? Turn to Topaz, as this should help you to cut through doubts and uncertainties and help put back your faith in the Universe. Furthermore, its vibrant and positive energy should help bring abundance, joy and yes, confidence back into your life. However, if you feel that you have faced one too many setbacks, then Love-In-A-Mist may well help restore a sense of renewed belief in oneself.

About The Author: Lucinda

Lucinda is a highly trained Intuitive and Empath, living in a beautiful village in North Yorkshire, England. She possesses the rare gift of understanding a client's personal pain and has been through many challenges, herself, which has only made her stronger! It is both her calling and her happiness to help those in need. And whenever she needs a little help herself, her Guides are always there to assist in her development and provide clear interpretations for her clients. Prediction has always been a great tool she could count on to accurately foretell events, but Lucinda also draws on her expertise with Dream Interpretation, Numerology, Angel Cards, Law of Attraction and Life Coaching to provide full and detailed solutions to any problem. A member of AMORC and Beyond Freedom Evolution, she provides inspiration, education and personal support for spiritual development. If you'd like answers or want to attract your desires, you can find Lucinda at PsychicAccess.com.