Healthy Boundaries – The Best New Year's Resolution!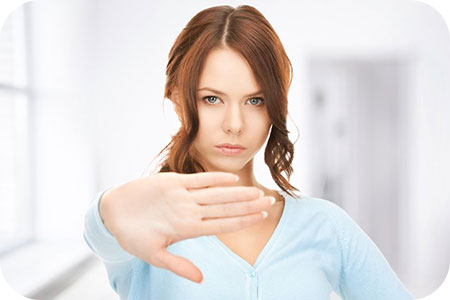 The best New Year's resolution many of us can work on in 2019 is to create healthy boundaries with the people in our lives. These boundaries don't have to be all about just creating space or distance between you and a few toxic people and things in your life. It can also include keeping yourself from being exposed to negativity on social media, or avoiding those foods you are intolerant to. In 2019 I recommend we all take a moment to think about the things we do, say, consume, and the people we spend our time with. Whatever it may be that brings us down, or steals our energy, needs to go. And no more people-pleasing.
Dr Seuss says, "Those who matter don't mind, and, those who mind, don't matter." Well, it's true. Those people who have a problem with you, because your belief system is different from theirs, for example, are absolutely out of line! I have said it once and I will say it again: the world will be a very boring place if we all had the same ideas and way of thinking. Diversity is what keeps our world going. So it's okay to be different. I am big on keeping it real and being authentic. I refuse to be a conformist.
I have also found that life is better without those people who are going to judge you or belittle you, just because you think differently to them. Let those people go. Time will make you see that life without them is much better anyway. In the long run you will be much happier without them hovering over you and judging you.
Exercise healthy boundaries and allow a little time to pass, and see how the hurt feelings subsides. This works for anyone in your life that is toxic, and dropping their poison upon you with their negative comments and judgments. You will find that no matter what you are going through, if it can't be remedied with time it can be with healthy boundaries.
Boundaries are a part of self-care. They are healthy, normal, and necessary ~ Doreen Virtue
You are worth more, give yourself the gift of freedom from things that are not good for you. Make it one of your top priorities in 2019. If there is something or someone in your life bringing you down, create space between you and them, and create a healthy boundary. You will soon find yourself healthier and happier on all levels for doing so.
My wish for you is that 2019 will be a stress free year by simply recognizing things you don't need in your life. No more coddling people who seem to just suck you dry energetically. No more putting up with people that are never satisfied. No more dealing with people that demean you. Get rid of the negative things to make room for the new and positive things. Healthy boundaries for 2019!

About The Author: Moon Goddess

Moon Goddess is a third generation empathic healer and seer. She started to give healing readings to people more than 20 years ago. She has always been interested and studied all things metaphysical from a young age. Being hypersensitive she can feel and see things before they happen. Utilizing the Tarot, and with the help of her Guides, she is a source of support for many people all over the world. After he passed over, her grandfather kept his promise and came back to say goodbye and gave her the most amazing experience. Moon knows there truly is a Heaven, and it is wonderful! Sharing her experience has helped many people after they have lost someone, or anyone experiencing some form of grief. Get a reading with Moon Goddess now at PsychicAccess.com.