Holding On To A Broken Relationship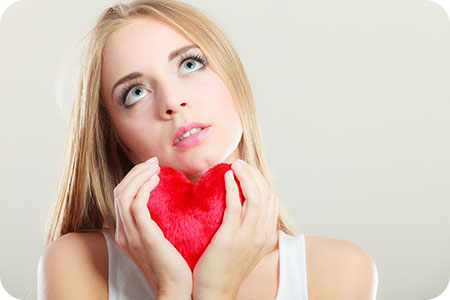 Are you waiting for him to return to you? Has your break-up stopped you from living your life? Have you decided that no matter what anyone has said to you, that you know that he is coming back to you? Holding on to a broken relationship is a common occurrence in many people's lives. One person moves on, another does not.
When confronted with this dilemma, you may believe he will be back. I know him; he can't function without me. He needs me. He knows we are spiritually connected. However, this is often not the truth of the situation. It is simply your ego egging you on to believe what you want to believe.
I usually ask people to go into their 'gut' and take the heart out of it. But still I will get, "My gut says he will be back."  This is ego, because the response is so quick and without breathing in and allowing your guides to give you the proper answer.
There are people that have sat around waiting for weeks, months and even years, for that person that they are sure they were destined to be with. Life passes them by and, yet, they remain convinced that the person is coming back against all odds. Many of their partners move on, some even marry and start a family, and yet, still, the broken-hearted ex-partner waits for them to return.
There is a rule of thumb that goes with a breakup. Every person has to look at the true reason of the breakup, not what they think the issue was, not what they blame the other person for (or sometimes themselves). What is the true reason? Many times it comes down to compromise.
You've got to learn to leave the table when love's no longer being served ~ Nina Simone
When person A met person B, they fell in love, or what was perceived as love. However, one or both compromised on what they wanted from a partner. Did the partner have respect?  Did the partner laugh often and have a heart of joy? Did the partner take the time to know what mattered or what was important to the other person? Did the partner ask the other to do things that they did not feel comfortable with? Did the partner treat the other as an equal or as less than? Did the partner live their life as they were still single, leaving the other person at home? And the big one: did partner A accept the improper behavior of partner B, simply because they were in love and felt that the longer they were together, partner A could change partner B?  This last statement is most important.
People do not change their behaviors simply because someone is with them, or think they can change another. "Well, if he loved me, he would change and stop doing that." Not true. If you loved them truly, it would be as they are and for who they are. You would not require change in them. This is so important to recognize.
In my own life I was also once the one that wallowed over someone that left me, and waited and waited for his return. Fortunately I work with angels and spirit guides. I was guided to calm down, become quiet and let the resentments, hurt and anger leave me… that it was me that held back, allowing another to come in. The wall I put up waiting for the ex, created a barrier preventing a new and better partner to come in.
Every time your heart is broken, a doorway cracks open to a world full of new beginnings, new opportunities ~ Patti Roberts
Love is very simple. If it is hard, it is not love. Love is acceptance and knowing that when the Universe removes someone from your life, it is so that the right person can come in.  When the Universe sees you hanging onto the wrong person and not walking away, many times it will create a situation where that partner leaves the other and it usually causes much pain. Holding onto these hurts only harms the one that remains waiting. The other person moves on, while the person holding on is watching life pass them by.
The next time someone leaves you, don't wait for them to return. Forgive, release and move forward for someone better. Soulmates are not one per lifetime. Soulmates simply means you have lived a life before together and many will pass through your life while you are here. So, release the idea that he is your one and only soulmate and therefore he has to come back and love you.
Letting go is freeing. And holding on is simply creating your own cage… and no person should ever be held in a cage because of a broken relationship.

About The Author: Sheri

Sheri is an international psychic and angel reader who provides clear answers on finance, career, relationships, manifesting your dreams, and working-out the kinks of life. Since 2004, Sheri is the owner on an International Spiritual Healing Centre where she runs her Reiki practice - either working on clients or teaching them the levels of Usui Reiki. She utilizes her office space for readings that are conducted via mail, phone, chat or live. Since 2008, she's honed her gifts on various psychic service websites, where she's provided telephone, chat or email readings. She also works on a spiritual network for people who have suffered horrific loss, applying her own first-hand experiences with such tragedies. Sheri's work has been described as honest, compassionate and life-transforming and she would like to see all of her clients soar free to a higher level of spirituality and growth, and exponentially change the world to the best it can be. You can get a psychic reading from Sheri at PsychicAccess.com.