Want Only What You Need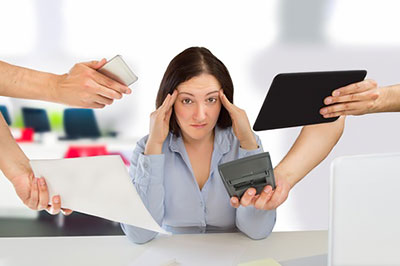 I was busy getting ready to go out and feeling harried, as if what I had to do was so very important! But it was my perspective that was distorted and incorrect. Sensing this, I decided to sit down and take a moment. I wanted to get into alignment, before I got behind the wheel, as I had promised myself I would never rush in traffic. The rushed feeling triggered another feeling to put myself in check.
So, sitting down, I had a vision of my Grandpa. He came into focus for only a few seconds, but his visit to me seemed to last much longer. Time is different on the other side and we perceive it differently.
This strange disease of modern life, with its sick hurry, its divided aims ~ Matthew Arnold
Right before or after his visits, I have signs that let me know he is near and watching. Most of the time I will drop change on the dinner table and a quarter will be left standing on its edge. As I was getting some quarters the other day, one landed on its side as usual, so I knew he would be paying me a visit.
Grandpa said, "What you have to go do is something you want to do, not something you absolutely need to do. Most things are that way.
Yes, it's mere conditioning… brainwashing. It's that feeling that we must go, go, go and do, do, do that is so ingrained in modern society. Meanwhile, we only need to do what we absolutely must. Very few things in life are an absolute necessity, or emergency.
Looking outside and seeing the storm, it wasn't worth my life and the lives of others, putting us all at risk on those slippery roads. All day there had been warnings on the news to only drive if absolutely necessary.
Sometimes we have to stop and check ourselves, and evaluate what we absolutely have to do. Assess the situation. The need to be productive and accomplish things is necessary. But we must also distinguish between what is necessary, and what is not. We must unlearn that which we have been conditioned to believe.
We hurry over the road that stretches from childhood to maturity only to discover that its most beautiful scenery escaped our vision ~ James Lendall Basford
Once again, my grandfather was spot on! I think this visit may have been priceless, in that it possibly saved my life that day. The idea to only want what you truly need, not what you imagine you want, is very wise advise. I am going to do something good for myself this year and make that a theme for the year. I am only going to want what I really need. I will think twice before going and doing anything and everything, due to my favorite spirit guide, my dear sweet and very wise Grandfather.

About The Author: Moon Goddess

Moon Goddess is a third generation empathic healer and seer. She started to give healing readings to people more than 20 years ago. She has always been interested and studied all things metaphysical from a young age. Being hypersensitive she can feel and see things before they happen. Utilizing the Tarot, and with the help of her Guides, she is a source of support for many people all over the world. After he passed over, her grandfather kept his promise and came back to say goodbye and gave her the most amazing experience. Moon knows there truly is a Heaven, and it is wonderful! Sharing her experience has helped many people after they have lost someone, or anyone experiencing some form of grief. Get a reading with Moon Goddess now at PsychicAccess.com.