Fulfilling Your Soul's Calling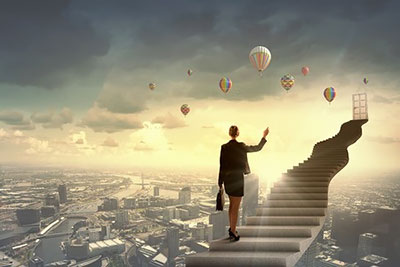 A very close friend often said to me, "You are so lucky doing the work you love. I just do what I do as a means to an end, but I certainly don't share the passion that you have for your work."
Although I always knew working with spirit, in order to help people find direction, was what I desired to do on a full-time basis, I wasn't always in a position to do so. Not to mention, to be able to do the work I love from home, surrounded by my menagerie of dogs and cats. I am so grateful to be able to now fulfill my life purpose.
It also dawned on me today that doing what I love to do has also enabled me to focus on my other passion, which is promoting and networking for animal rescue. Although, I am not yet in a place where I can physically go out and put in the physical work aiding rescue animals, I am able to spend time networking online on behalf of rescue centers internationally. I contribute by promoting these projects on social media whenever possible, and by donating to animal organizations I feel are legitimate.
The one thing that you have that nobody else has is you. Your voice, your mind, your story, your vision. So write and draw and build and play and dance and live as only you can ~ Neil Gaiman
However, after hearing recently of the tragic events in Paris, and seeing more animals in distress on social media, it warmed the cockles of my heart when my landlord told me how he'd just taken his latest dog for yet another skin specialist appointment, driving several hours away to Madrid, Spain. This particular rescue of his, a Shar-Pei breed, had been thrown out onto the streets a few months ago in great discomfort with an agonizing skin condition, among other ailments needing specialist attention. And, the best news was when he told me that his daughter had applied for permission to open up a rescue centre for dogs in our rural town of twelve thousand inhabitants. I believe the majority of the rescue centers in Southern Spain are started up and run by expats, so this was magic to my ears!
Basically, talking to my landlord today made me aware that I have two particular areas I am passionate about, namely, working with spirit for people, and helping lost, abused and abandoned pets.
Many customers have phoned me in this past year, whether they've just finished school or have been in work for many years, and they still don't know what their calling is. To quote Louise Hay, "What you love to do, you do well, and what you do well will earn you money".
I once read that our true vocation should not be something we do just to get by, and to make ends meet, but something which enables us to express our spirit and our love – something which fires us up from the heart.
We all have the ability to create fulfilling work by tapping into the source of our being for some answers. Meditation is really one of the best ways of getting answers, should you feel you cannot quite pinpoint a specific vocation for yourself. There are several great blogs on this site for anybody new to the practice of meditation.
Just don't give up trying to do what you really want to do. Where there's love and inspiration, I don't think you can go wrong ~ Ella Fitzgerald
Many years ago, a friend treated me to a psychic reading. Prior to the session, the psychic who did the reading drafted a chart based on my place, date and time of birth, which we provided to him at the time of booking. During the reading, the main focus in my chart was that I was destined to do the psychic work he did. Although the chart looked complicated to me, it was crystal clear when he explained the layout and symbols. My friend's reading was based on romance and divorce. At that point in time, I was struggling to make the rent in any way possible, so could simply not envision how this would ever possibly come about. Spirit made sure it happened though!
Below are some questions you might ask yourself, in addition to meditating and praying for answers, should you feel at a loss as to what your ultimate calling may be.
1. If you knew that money was not a determining factor, what work would you really love to do?
2. In hindsight, what experiences have been the most meaningful and rewarding during your working career?
3. Where do you feel your passion lies, and what energizes you?
I believe we all came to this world with a special purpose. On finding your niche, you can make a living doing that which inspires you, not to mention, inspire others along the way.
There is one thing for sure, when you become more inspired doing what you love, you will never be bored or weary, other than physical tiredness, from trying to pack more into your days!
There is nothing to fear other than the thought that you may have never given a shot at fulfilling your Soul's Calling.

About The Author: Shani

Shani is a qualified practitioner in Reiki, aromatherapy, reflexology, body spin, and animal telepathy who received psychic development training at the Arthur Findlay College of Psychic Research in England. A published writer, her articles and predictions have appeared in several respected magazines and on psychic websites, and she has read for many celebrities and even heads of state in Africa. Because of her empathy, people find it easy to connect with her. Every month, she attends a psychic circle and the information that comes through from Spirit never ceases to amaze everyone present. Though she was born in London, Shani has traveled the globe and has studied the art of African Mysticism, bringing her unique flavor to those seeking her incredible talents. What she has taken away from her many travels abroad, is that there is always a sort of longing clients have to be connected to the source of their being. Get a reading with Shani at PsychicAccess.com.


One Response to Fulfilling Your Soul's Calling