Reading Between The Lines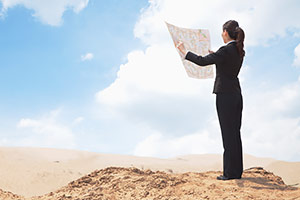 Growing up in a family of psychics, I can remember my mother telling me that in life we have to always "read between the lines." What she meant was that life has much to offer us, from relationship to career to recreation. To make the best life choices we need to look out for opportunities presented to us in the form of signs and synchronicity.
Every day we receive signs and inner guidance: in our dreams, next to the road, in numbers, from the words spoken by strangers, even in songs on the radio. Magic is everywhere, we just need to be aware and keep looking out for it.
It is your omen, only you know the meaning. To me, it is but another star in the night ~ Gerald R. Stanek
We are constantly being shown what path to choose or where we need to head in life. We simply need to read between the lines. At time these signs and synchronicities may not make much sense at all, but with patience and continued awareness the puzzle always come together.
If you go on a trip you usually plan the route ahead of time, so you will take the best roads and highways. Some of us still use old printed maps, while others simply activate their Global Positioning System (GPS). You also have a spiritual map or GPS to guide you in life. All you need to do is become aware of it, and heed its call.
To "read between the lines" is like deciphering morse code. It's like there is a hidden signal, a hint. But you will only hear if you listen. Your spirit guides will always show you some sign, or give you a little nudge when needed. Reading between the lines is a way for us to see the future and move more directly towards what is to come.

About The Author: Raymond

Growing up on the streets of Columbus Ohio, Raymond learned at a very young age that he was gifted in many ways, including the ability to read someone's eyes and using a regular deck of playing cards to read the future! His mother was from a Native American family, namely the Black Foot tribe, and his father was German. Raymond discovered that both sides of his family had a psychic legacy. Over the years he has gained additional knowledge from books and by talking to trusted family members. Raymond has been doing psychic reading for others for over 3 decades, and over the years he gained many loyal clients from all walks of life. Visit Raymond for a reading at PsychicAccess.com


This site uses Akismet to reduce spam. Learn how your comment data is processed.