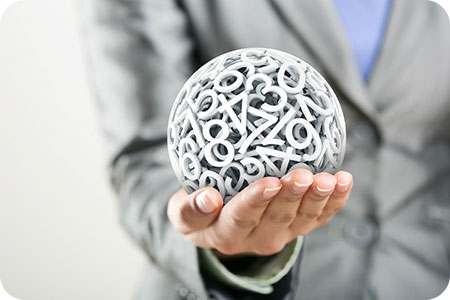 When it comes to our birthdays, we may think of our zodiac sign first, but did you know numerology is just as insightful? Each of us has a Life Path number which can be easily determined by our date of birth.
For example, the Life Path number for someone born on January 14, 1974 is 9. January is the first month of the year (1). The 14th reduces to 5 (1+4). The year 1974 reduces to 3 (1+9+7+4=21; 2+1=3). When we add each of these together, we get 9 (1+5+3).
Everyone has a Life Path number between 1 and 9. Life Path 1 people are, not surprisingly, natural leaders and go-getters. Their 2 counterparts are usually peacemakers and diplomats, as in the phrase, "I am second." A 3 person is usually creative and good at connecting with others, while 4's are pragmatic problem-solvers. If you have a 5 Life Path, you are a compassionate person determined to better the world. Those born under 6 tend to be domestic and make good parents, while 7 people are known for being investigative and quick minds. If you have an 8 as your life path, you are ambitious and must guard against being a workaholic. And those under 9 are known for their compassion and warmth.