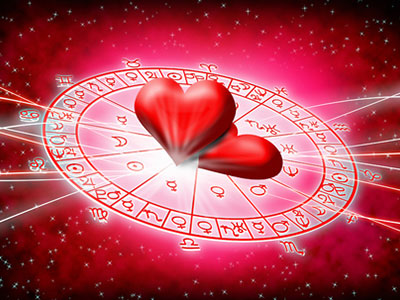 February always reminds me of love. It is the month during which we celebrate Valentine's Day, and with every leap year it is also creates the opportunity for women to ask men out on a date, or to propose marriage. In February, the promise of Spring and new life is also in the air.
The energy of Venus, the Goddess of Love and Beauty, and planetary ruler of both Libra and Taurus, is deeply inherent in all of us. Her role in our life can be interpreted through our individual natal astrological charts. Venus rules what we value, and love. It is a feminine planet, and represents our caring, graciousness, and capacity for love and affection. It also shows what we value and the effect we have on others.
Venus has a different effect on men and women. We all hold small traces and traits of the opposite sex inside of us, and it is wise to seek balance and expression of those energies. Venus in a man's chart is his feminine ideal. In a woman's chart, Venus embodies her femininity. Read the rest of this entry »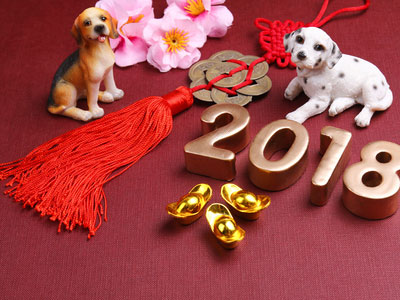 As an aficionado of all things metaphysical, from auras to a zebra jasper crystal, I have always found Chinese Astrology particularly fascinating. I've read any and everything I could lay my hands on and ultimately, I believe, I have come up with my own fundamental basic understanding of it.
I'm a simple woman and as a writer I have found the simple approach is best. Chinese Astrology is based on 12 different animals, and the traits of each species defines the characteristics of each Chinese Zodiac year. If you understand the animal, then you understand the Chinese astrological sign associated with it. You might say it is an easy key to understanding what may initially seem complicated.
According to Chinese Astrology we are entering the Year of the Dog this month. Associated with the element of Earth and the season of Autumn, the closest Western Astrology signs are Scorpio and Libra. Read the rest of this entry »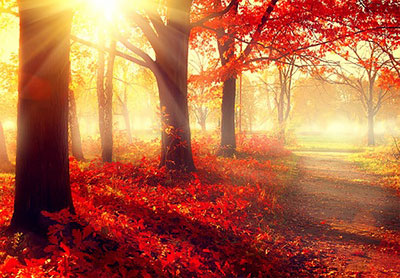 In the northern hemisphere September 23rd marked the Autumn Equinox and the start of fall. In these days we traditionally celebrate harvests and the bounty of summer, and enjoy the last warm days before winter. But what to do about the increasing lack of sunlight?
In our psychic lives, we need the energy of the sun as much as we need water, air, or ground under our feet. Sunlight represents the fourth essential spiritual element of fire. If we don't have enough of it, we can easily become depressed and lose touch with our psychic self.
So how can we incorporate the sun in our daily lives, even if we can't afford a winter home in Hawaii? The most obvious answer is to make time to get natural sunlight. Sorry, but that artificial sunlamp in your office doesn't count! Of course, if we're able to, it is nice to take that winter vacation to a sunnier climate, but if not, a walk outside each day can prove extremely beneficial. Read the rest of this entry »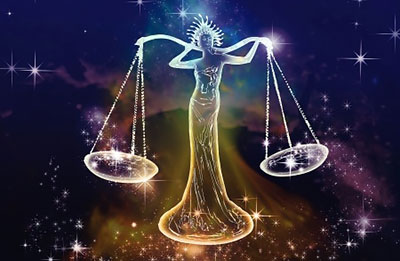 Born between September 24th and October 23rd, Libra is ruled by Venus, a planet of love and beauty. Libra believes in fairness and they act rationally. They also have faith and are pleasant to be around.
Libras tend to be self reflective, patient, appreciative of beauty, well-balanced, and logical. They can also be unhappy, ruminating, submissive, extravagant, selfish, procrastinating, and too reliant on others.
THE UPSIDE
Libras can be very diplomatic. They enjoy pleasant and attractive surroundings, while they seek serenity. Libras enjoy art and enjoy social situations even more. They tend to be casual, graceful, and intelligent. Libras tend to be flirts, yet they are also committed partners.
Forever the Air sign, Libras are very intelligent and lead a sensible life. They think about the details of every situation, going over decisions and their ramifications. Reason is important to Libras and so they tend to be objective. Read the rest of this entry »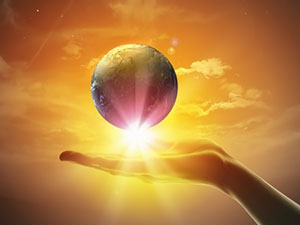 We are truly living in exciting and revolutionary times! The realizations recognized in the past by mystics, saints, and prophets are now being made available to all of humanity. We start realizing that the established powers no longer hold the answers.
This is particularly evident from an astrological perspective. Currently the higher consciousness planets of Pluto, Neptune and Uranus are all moving into new areas of revelation and consciousness changing.
In 2008, we saw this shift beginning with Pluto moving into Capricorn, where it will remain until 2024. We will be seeing many of our established institutions, rulers and structures being questioned, destroyed and broken down, in order to make way for a new way of doing and being. Read the rest of this entry »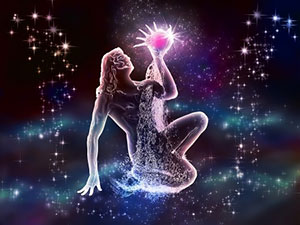 Born between January 21st and February 19th, Aquarians are intelligent, understanding, fair, charitable, democratic, progressive, and rational. They can also be suspicious, forgetful, easily hurt, long-winded, inconsistent , rebellious, impulsive, and isolated.
THE UPSIDE
Aquarians are natural born visionaries and philanthropists. They believe in the equality of all people. They have the ability to set aside bias and connect with others. They love to be unique and think for themselves. They are lively and inventive in their thinking. Aquarians look forward to the future and all its technologies. They are unafraid. Aquarians can be easy to get along with and charismatic. They collect a wide variety of friends or acquaintances. They enjoy, and delight in the differences between them. Aquarians are well-liked. Others are drawn to their open-minded intelligence. Read the rest of this entry »
From the time she was born she has been gifted with psychic senses and has used her gift to help guide people throughout her life. Her co-workers, friends and family always came to her for advice since she has an amazing capacity to make accurate predictions with her extraordinary psychic ability. She's had the opportunity to provide her gifted psychic readings to thousands of people over the years, the many friends she's made keep coming back to her for advice. She is a college graduate with a background in Early Childhood Education and Psychology. Read the rest of this entry »
Andrea was born with psychic gifts that made her unique in her family. At the age of seventeen, she was in a horrific car accident and recalls her travels to the other side. The beauty she experienced was beyond explanation. It was after her last rights were given that her gifts were enhanced considerably, and it's a blessing she treasures to this day. She knew she wasn't meant to leave the world at the time of her accident. It was her calling to stick around and help people, and this is exactly what she's been doing ever since. Read the rest of this entry »