horses
Published
February 4, 2021
|
By
Krystal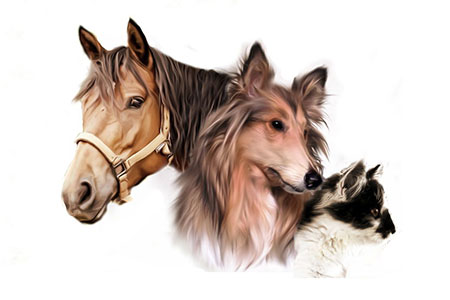 Domesticated animals have been a source of comfort and joy for us humans for thousands of years. Their companionship has brought us balance, healing and unconditional love. Our pets become family and even take the place of people missing in our life.
What humans too often forget is that animals are also sentient beings. They experience feelings and emotions, just like we do. I know this as an animal communicator and pet psychic. But you don't have to take my word for it, because evidence for it has also repeatedly been found in scientific studies.
For example, Helen Proctor and her colleagues at the World Society for the Protection of Animals (WSPA) did a systematic review of more than 2,500 articles on animal sentience and concluded that evidence of animal sentience is everywhere.
Animals feel pain, frustration, sadness, neglect, abandonment and fear. They also feel joy, happiness and contentment, just like humans. Their unconditional love is natural and without judgment. They don't care how successful, attractive or fashionable we are. They simply care about us for who we are, and all they ask in return is to be treated with some kindness and consideration.
I have the blessed gift of being able to communicate with the animals, and through the years of working with many animals, especially dogs, cats, and horses, they have taught me so much. They have shared with me many wisdoms, truths, fears, concerns, and also their confusion about some humans. At times it breaks my heart.
Posted in

Energy, Intuition, Lifestyle, Pet Psychics
|
Tagged

animal communication, animals, blessings, cats, communication, companionship, compassion, dog whisperer, dogs, emotion, emotions, fear, feeling, feelings, happiness, horses, joy, judgment, kindness, pet psychic, pets, science, sensing, sentience, spiritual messages, truth, unconditional love, wisdom
|
Leave a comment
Published
February 23, 2015
|
By
Nonna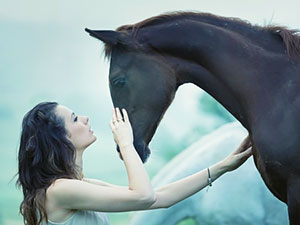 We love our pets. Every single one of them is "special." They literally make my day. There is nothing more ecstatic than the purring of a cat, or more entrancing than standing next to my beloved horses and feeling their sacred breath and energies surround me.
My pets literally light up each day. I love seeing the dogs laying on the lawn with all four paws in the air. My cat purring next to them. Sometimes we all lay in the sand together – the two horses, two dogs and the cat. We meditate together, sunbathe, and sigh. So happy and content. I swear we could cure anyone who walks into that circle of energetic radiance we have going in the sand pit. So simple, yet so powerful. And yes… special. Every time. Every moment I spend in the joyous energy of my pets is special. I never get sick of it, or tired, or bored. Continue reading →
Posted in

Life Design, Pet Psychics, Self-Help, Spirituality
|
Tagged

animal communication, animal medicine, animals, beings, blessings, cats, compassion, divine self, dog whisperer, dogs, entities, fulfillment, gifts, guardian angel, happiness, higher self, horses, inner peace, joy, karma, kindness, Life Design, life purpose, pet psychic, pets, positive thinking, present, self-belief, self-realization, selflessness, serenity, Spirit Guides, talent, well-being
|
Leave a comment