Should You Get Back With Your Ex?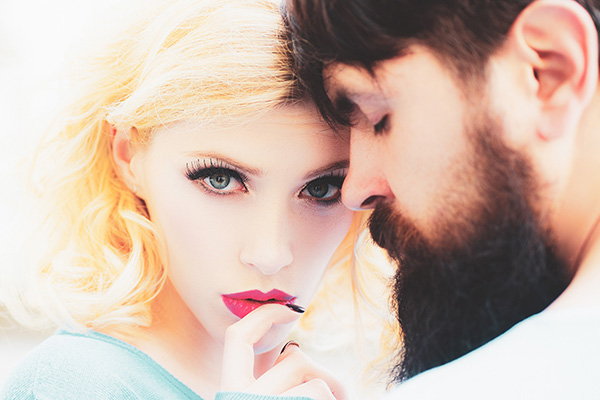 Getting back with an ex can be challenging, especially if it ended badly the first time around. On one hand, it can be an opportunity to repair the damage and make things work, while on the other it can be a difficult decision with a variety of potential pitfalls.
Should you get back with your ex? It depends on you, your ex, and your unique situation. The pros and cons of getting back together varies depending on the people involved, the nature of the relationship, and the current circumstances. The advantages, opportunities and challenges of getting back with an ex may include the following:
Familiarity
One of the main advantages of reconnecting with your ex is the familiarity. You already know each other, so you don not have to start from scratch. This can be a great advantage, as it allows you to jump deeper into the 'new' relationship without having to first discover each other's likes, dislikes, habits, quirks, expectations, hopes and dreams.
Getting back with an ex can be a great way to re-establish a comfortable relationship. You already know how to communicate with each other, you know what the other person needs and wants, and you know how to make each other happy. This familiarity can be very comforting, especially if it's been a while since you last saw each other.
Maybe we needed to break a little, so we could put ourselves back together more beautifully than before ~ Leah Raeder
Growth
Sometimes, getting back with an ex can be a great opportunity to grow, make changes, or start fresh. If both of you have changed or evolved since the previous time you were together, this could be a great chance to truly work on the relationship and make it much better than it was before. However, if one or both of you have not grown much personally or done the necessary self-work, then it may be best to focus on that first, before attempting to pick up where you left off with each other…only to end up engaging in more of the same.
Baggage
It is important to remember that getting back with your ex means you will be bringing with you all the baggage from the previous relationship you had ended. All the loose ends, unresolved issues, hurt feelings, and old misunderstandings will still be present in the new relationship. It can be difficult to move past this baggage and make the relationship work, especially if you are in denial about it. Making it work with an ex requires the courage and willingness to face your shared baggage and properly deal with it. Simply getting back together is not an easy shortcut to eternal bliss.
Every long separation is a test: A test to see how powerful or how weak the will of reuniting is! ~ Mehmet Murat ildan
Patterns
It is often easy to fall back into the same old patterns, bad habits, and dysfunctional behavior of the previous incarnation of the relationship. If a relationship didn't work out the first time around, it is likely that the same issues will arise in the new relationship.
It is important to remember that old habits die hard. If the two of you formed bad relationship habits and dynamics in the past, it is likely that they will reemerge in the new relationship. It is important to work on changing these habits by establishing new ones to make the relationship work.
Overall, getting back with an ex can be a great opportunity to repair the damage and make things work. However, it is important to be aware of the potential pitfalls and be fully prepared to work on the relationship if you want it to succeed. Before making a decision, consider the pros and cons and contemplate if it's really worth it.

About The Author: Zondra

Zondra is a highly successful Intuitive and Life Coach, dispensing her unique gifts she's developed over the last 20 years. Zondra acts as the remote control in the hands of her clients, helping them to select the best channel for their dream outcome to appear. A 5th generation psychic, her innate psychic gifts and her curious nature allowed her to explore and master NLP and Mental Training to incorporate coaching techniques that blend beautifully with Tarot. She's advised many on national and international markets and has experience serving companies in Portugal, UK, Ireland, Norway, Sweden, Denmark, Brazil, and in the US. She uses her experience to benefit others, to help them find ways to make real and important changes in their lives. So, if you'd like to change your life channel pronto, you've just reached the home of a very compassionate, non-judgmental practitioner, gifted in helping you manifest the life you'd prefer to be living. Zondra can be reached at PsychicAccess.com.