The Heavenly Love Of Our Fur Angels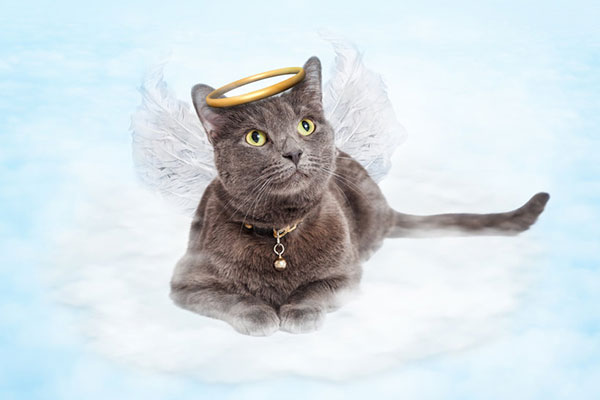 Connecting with my spirit guide this morning , I asked what I can share in my blog today that needs to be shared with the world and spirit says the following:
One of the closest things to God's love in this world, is the sincere love we receive from our 'furry friends.' And when we lose one of our fur friends or family members, it can be devastating.
When our pets pass away it is important to remember a few things, says spirit. They are very much at peace and not suffering. They remember, just like you remember them, the kindness you afforded them and how you treated them.
They are still a part of you. Love is the strongest bond. They can hear your voice even in the afterlife. So, when you speak their name with the intention to call them to you, they hear it. They are your angel, guide, protector.
If you were not able to be there for your fur friend, be it a cat, dog or any other animal member of the family you loved, know that it is okay. Do not over think it.
You do have to get to a place where you can let go of the guilt. You know that you had the best of intentions to be there and sometimes we just cannot. Sometimes we are just in a place in our lives that makes it literally impossible to be there.
I can tell you from experience that when they pass, they are comforted by those who are there for them on the other side. So, they had a smooth transition. There was no pain. Our animals do not suffer in the end. God takes care of them.
Heaven goes by favor. If it went by merit, you would stay out and your dog would go in ~ Mark Twain
Our pets are truly earth angels, for us to give and receive love, and take care of one another.  When they pass, they stay with us in spirit form, to protect and comfort us. They appreciate the love we gave them, and it is always returned from the other side, especially when our time comes. They are always there waiting to greet us when we cross over.
Many people who have near-death experiences report how their fur friends were there for them and showed them the kindness they afforded them when they were alive. So, the love we give to our fur friends in this life is never forgotten and is therefore very important.
When your fur friend gets sick, take good care of them and make sure they are comforted. Give them the proper medical attention. Heaven will thank you for it someday.

About The Author: Moon Goddess

Moon Goddess is a third generation empathic healer and seer. She started to give healing readings to people more than 20 years ago. She has always been interested and studied all things metaphysical from a young age. Being hypersensitive she can feel and see things before they happen. Utilizing the Tarot, and with the help of her Guides, she is a source of support for many people all over the world. After he passed over, her grandfather kept his promise and came back to say goodbye and gave her the most amazing experience. Moon knows there truly is a Heaven, and it is wonderful! Sharing her experience has helped many people after they have lost someone, or anyone experiencing some form of grief. Get a reading with Moon Goddess now at PsychicAccess.com.


One Response to The Heavenly Love Of Our Fur Angels