Astrology Forecast January 3 – 9, 2022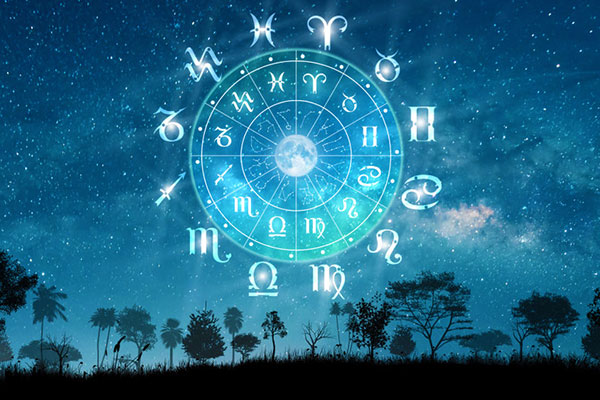 The new year opens up with a pretty smooth transition, with no major astrological events or surprises.
Waking up to a Capricorn Moon conjunction with Venus in Capricorn might have some of us feeling a little tender and emotional early in the day. Also, beware the Capricorn Moon conjunction Pluto in Capricorn later this morning, as this constellation can cause emotional outbursts that negatively affect our relationships. If you feel the need, reach out to a motherly figure in your life for some support and virtual hug.
It's back to work for many of us today under the Capricorn Moon, and even if you've managed a few extra days before a return to the office, the energy of the day is all about enterprise, organization and getting back into the swing of things.
This evening's Aquarius Moon conjunction Mercury in Aquarius will have us mentally alert and still geared up to get our work and business affairs in order. If you still have a lot of catching up to do on after the holidays, tonight will be a good time to get it done. Business preparations for the week ahead will yield positive results and ensure success.
Expect the unexpected on tomorrow and Wednesday under an Aquarius Moon, as new information, ideas and alternate ways of approaching matters will seem to come at us left and right. Flexibility to alter our plans and being open to change will help us adjust to what transpires and will work in our favor. So, whatever you do try not to dig in your heels too much and do not allow your stubborn side to limit you!
The erratic energies will even out later in the week as the Moon dances through spiritual Pisces on Thursday and Friday, where we can integrate the experiences we've had over the holidays. Insights will abound and we will have the opportunity to shift our perspective and trust in all that's happening around us.
The weekend will most likely be action-packed under the Aries Moon, so this is the time to ramp up on those new year resolutions and start putting healthier and more tangible activities into action. Whether you've committed to losing weight, exercise more, or finally get rid of the clutter in your home, this weekend will be the time to get going.

About The Author: Susyn

Susyn lives in New Mexico, and offers Psychic Guidance, Astrological Insights and Channeled Messages that will change your life! Her credentials are top-notch and include a doctorate in metaphysical studies and certifications from The American Association of Professional Psychics and The American Tarot Guild. She's also a published author, with two metaphysical books under her belt, and has authored numerous articles and horoscope columns. In addition to her readings, Susyn is also a mentoring practitioner who teaches others how to master their own gifts, raise their vibrations, and empower themselves. A sought after guest on numerous radio programs, she has also hosted her own radio show. If you're looking for one of the truly bright shining stars who can also read them with an accuracy that will astound, look no further. You can find Susyn at PsychicAccess.com.