The Spiritual Necessity Of A Bucket List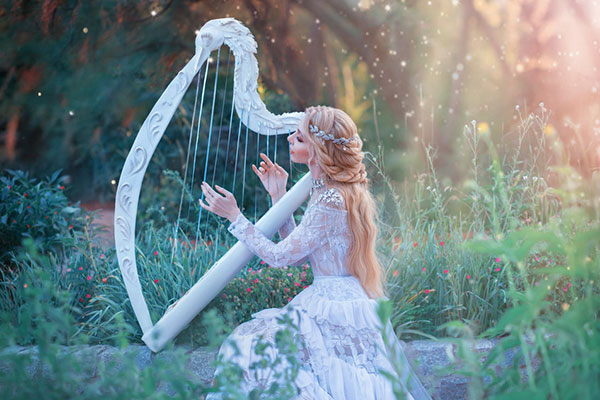 When I do readings, spirit often will encourage my clients to set new life goals and advise that it is never too early or too late to start a 'bucket list.' In fact, spirit says that keeping a bucket list is a spiritual necessity that is essential to our soul purpose. Even young children need goals for the present and future, says spirit. Life is for learning and experiencing all we can. Spirit wants us to live our best life!
A bucket list is a list of achievements and experiences we would like to accomplish before we leave this earth plane and return to our spiritual home. The term comes from the saying "to kick the bucket" (meaning 'to die') and was popularized by the 2007 film The Bucket List.
When I was a child, we pretty much did what was expected of us. Children were seen and not heard. Our life goals were planned out for us based on what our parents, teachers and community expected of us.
The first time I remember being asked to make an important decision for myself was when I was asked what kind of birthday cake I would like for my sixth birthday. I was also allowed to choose the restaurant I would like to go to for a birthday dinner. In those days eating out in a restaurant was a major treat. In that moment I realized, wow, I potentially have all these choices about things I would like to have and do!
A bucket list should not be something we only aim for in our retirement years of life. We must live our goals, wishes, dreams and desires every day. It is spiritually important to have things we would like to achieve…to always have a dream. We were born to create and manifest our best possible life.
At age 36, a sudden desire to learn to play the harp seemed to come to me out of nowhere. I was working as a hairstylist in those days and one day I simply rearranged my schedule in order to drive three hours to buy a harp! But I never got around to learning to play it.
Creating a bucket list is only one small piece of the passionate life puzzle—actually living the bucket list lifestyle is the whole shebang ~ Annette White
Until recently, the harp has merely been standing in my office where I do readings, serving as a stark reminder of an incomplete item on my bucket list. The harp has however become a symbol in my psychic mediumship work. When the angelic realm wants to communicate with myself or a client, the urge to look over at my harp often comes over me. Sometimes I also clairvoyantly see a harp in my mind's eye, or I clairaudiently hear harp music. This is usually my psychic cue that angels are among us.
Recently, while browsing my feed on social media, an online course to learn how to play the harp popped up. I immediately signed up, after I decided it's never too late to check off this goal on my bucket list. Things can stay on our bucket list for years. There is no expiration date for the items on it.
The past two years, a global pandemic has afforded many of us a much time to reflect on the things we would still like to do when we can finally be freely out and about again. Getting used to the 'new normal' society and the world has meanwhile also changed. Many of us have no choice but to adjust some of the items our bucket list according to the times. Bucket lists are not cast in stone and may absolutely change as our circumstances and priorities change. The best kind of bucket list is the one you keep adding to all your life.
The acclaimed American folk artist, Anna Mary Robertson Moses, also known as 'Grandma Moses,' only started painting in earnest at the age of 78. Her works have since been exhibited all over the world, including in prominent museums, and some of her most popular paintings have even been used on greeting cards and other merchandise.
Don't say you don't have enough time. You have exactly the same number of hours per day that were given to Helen Keller, Pasteur, Michelangelo, Mother Teresa, Leonardo da Vinci, Thomas Jefferson and Albert Einstein ~ H. Jackson Brown
So, what's new or different on your bucket list? Do you even have a list? If not, now may be the best time ever to get one! There isn't anything to big or small to put on your list. It is your personal list that need not live up to the expectations or preferences of others.
Just the act of writing down wishes and desires to tell the Universe you are serious about it. A bucket list serves to set clear, more powerful energetic intentions for your future possibilities. It is not to meant to create stress in your life. Being disappointed in yourself for not achieving some of your goals is also pointless and not beneficial. Adding, changing, and removing items is what it is all about! And the best time to start your bucket list is right now.

About The Author: Elizabeth

Elizabeth's talents go back several generations. She found her own gifts and embraced them at an early age, recognizing the difference between herself and most others around her. She's since honed and mastered many metaphysical practices, providing hypnotherapy, Psychic Mediumship, Mysticism, and Hypno-Reiki to her clients in Maine, and in areas around the US and in Canada, where she travels. A lover of pets, they are her greatest teachers and these unconditionally loving creatures often chime in on a reading in addition to the Angels, Guides and loved ones who provide resolution and answers for each of her clients. Elizabeth is also an author with much spiritual wisdom to impart and is currently working on a book. If you'd like to be a recipient of her unique Psychic Wisdom, find peace and receive answers that will also benefit your highest good, you can reach Elizabeth at Psychic Access.


This site uses Akismet to reduce spam. Learn how your comment data is processed.