Getting More Out Of Life With Your Psychic Reading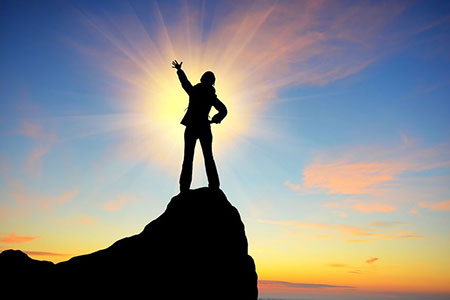 Working as a psychic reader for so many years, I have learned a lot about the human condition. I have learned, for example, that all of us essentially want the same things in life. We all want to be loved and accepted, appreciated for our talents and gifts, and we all need a sense of belonging, and to feel secure, safe, and happy.
These are fundamental needs and a natural part of being human. How we satisfy these basic needs, and how we decide what brings us happiness, is where we differ as individuals. It matters not how our preferences differ, but instead that we can find ways to fulfill these needs, while maintaining our soul growth and purpose.
One person may be happy in the type of relationship that affords her the independence to travel with her girlfriends and to have time and space for herself, her hobbies and interests, and her spiritual practice. Another may prefer a partner to spend most of his free time with her, shares the same interests, and showers her with constant attention and gifts.
Over the years, I have witnessed how certain clients more easily achieve the type of relationship they want, while others struggle with one unhealthy relationship after the other. The same goes for career opportunities, business ventures, and finances too.
We all have areas in life where we need to open up, expand our awareness, and grow as a soul. I've found that my job as a psychic reader is not only to tell my client all I see around them, but to also help them grow spiritually. My job is to help my clients achieve their personal and spiritual goals in all aspects of their life.
This becomes challenging when someone tells me they do not care about their personal and spiritual growth, or how they can achieve more of what they want. Instead, they only want what they want right now, and are unwilling to look at the bigger picture of what can be done to increase the likelihood of reaching their goal. This is often the reason why some become stuck in dead-end, toxic relationships, for example.
Contemplation is life itself, fully awake, fully active, and fully aware that it is alive. It is spiritual wonder. It is spontaneous awe at the sacredness of life, of being. It is gratitude for life, for awareness, and for being. It is vivid realization of the fact that life and being in us proceed from an invisible, transcendent, and infinitely abundant Source ~ Thomas Merton
The entire scene of a reading is set and orchestrated by Spirit. Only when we become receptive, flexible and willing to listen, will Spirit go out of its way to help us! But when we shut down, act stubborn, or stuck in emotions of anger, resentment, or grief, it is as if a cloud surrounds us and we become a victim of our own thunderstorm that constantly hovers over us.
My advice is to know that these emotions are pointers to free yourself of some old, stuck patterns that are clouding over your clear vision. I know this because I have been there myself. Allow these emotions to take you to the root of the feeling and see what story is replaying there. It's an old, worn-out tale, and it's no longer a narrative that you need to replay, over and over again. Walk out of that dark, musty movie theater and look up at the bright, sunny sky. Open your heart to all of the goodness the world has to offer.
There are billions of people sharing this planet with you, many of which have gone through similar experiences and are looking to meet someone just like you! These people are what I call our 'soul tribe,' and Spirit can more easily connect you with them when you do the spiritual work and find true healing for yourself. You are more than capable of doing this, all you really need is the desire to do so.
Being open to personal healing and spiritual growth doesn't mean that you need expensive courses, books, or therapies. You don't need to import exotic crystals, or spend years as a monk in a monastery. You only need to have an open heart and mind, and an innate sense of trust in Spirit.
Living life to the fullest means continually reaching out for newer, richer, deeper, life-changing experiences. It means using those experiences as a means for personal growth and pushing the boundaries of yourself mentally, spiritually, and intellectually for the betterment of yourself and the world at large ~ Zero Dean
Next time you call for a psychic reading, see if you can find an opening to embrace the subtle invitation from Spirit. Be receptive and really listen closely to what your psychic reader is saying, to assist you in bringing your highest good to fruition. You are a powerful creator of your own life story. You are working in union with the manifestation powers of the Universe, whether you know it, or not.
As a reader, I am merely here as a guide and way shower along the way. You will find that the questions you ask me in readings are your heart speaking to the Universe. Please know that Spirit hears all your questions and that the answers you get through a psychic reading are exactly what you need to know at that moment in time. It will guide you forward on your path of joy, fulfillment and spiritual expansion.

About The Author: Isadora

Known as The Psychic's Psychic, since 1998, Isadora has read for thousands all over the world, her impressive list including clients from the Obama administration, Fortune 500 CEO's and notable names in Hollywood. Her detailed (Gemini) accuracy is nothing short of astounding, with her ability to see people at the Soul Level and clearly answer questions on a wide range of subjects, from relationship matters, business decisions, to past lives, etc.—anything that requires clear answers and pin-point insight. She has the ability to identify hidden patterns that run beneath your current situation, providing you with information to positively change your future. If you'd like a reading with this compassionate, straight forward, laser-accurate and dedicated Psychic, you can find Isadora at PsychicAccess.com.


This site uses Akismet to reduce spam. Learn how your comment data is processed.