Never Judge A Book By Its Cover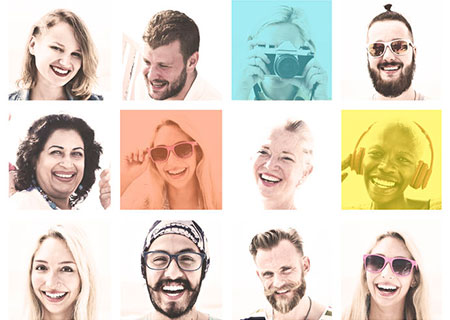 Many people like the idea of being psychic, but sadly do not have the gift. I know this because I have a friend who is a great astrologer, but she herself is not psychic. I know this because she has confided in me. She does not have any psychic ability; she does readings by looking up people's birthday information in astrology books. She doesn't pick up on other people's emotions when around them. This was confirmed when she was invited to join me and a friend, who had just recently lost her mother and was deeply saddened, she couldn't feel what this women was going through and didn't pick up on her feelings.
But my astrologer friend does look like someone who could be psychic. Is there a psychic look? Do psychics look differently than people who don't have the psychic gift? I don't think so. I have learned over the years that you can never tell who is psychic, or who is not. I think we tend to judge people based on their appearances way to much.
We live our lives supposing things are as they appear to be when that is almost never the case ~ Richelle E. Goodrich
For example, I know someone who looks unfit and out of shape. She is overweight and usually looks like she hasn't slept in days. However, she gets lots of sleep and goes to the gym several days a week. She doesn't have any major health issues and according to her doctor she in perfect condition. She would love to lose the extra pounds, but has realized this is who she is, and she says she feels great. She eats healthy and enjoys walking—she just happens to look like an out-of-shape couch potato.'
Single people can be perfectly happy being single. Not everyone who is single should be judged as lonely, or unsociable. I know plenty of folks who enjoy their own company. They love solitude and are actually much happier and healthier than those I know who are in marriages and feel they have to be a part of a group. This is a very real truth. Sometimes there are those of us that are allergic to drama, chaos and loudness, and who prefer calmness and silence and solitude. Can I get an amen?
If you judge from appearances here,' replied Madame de Chartres, 'you will be often mistaken; what appears is seldom the truth ~ Madame de La Fayette
Never judge someone to be kind, as I have heard so many times the statement, "She was so kind, friendly, and nice in the beginning, but then she changed!" Never judge a book by its cover, or based on what a person looks like, or how they treat you in the very beginning. People always reveal their true colors unintentionally and over time. Be patient and wait for it. I like to equate it to modern food products: we have a lot of food that is genetically modified and sprayed with chemicals, making them toxic. They look very healthy, shiny, clean and fresh, but actually cause dis-ease… much like some folks we all know.
Spirit has shared with me how we can tell if something is good is with the use of a pendulum, and through practicing meditation and calmness to de-clutter our minds to really feel and hear truth. We should never rely on looks to tell us the truth, as looks can be deceiving.

About The Author: Moon Goddess

Moon Goddess is a third generation empathic healer and seer. She started to give healing readings to people more than 20 years ago. She has always been interested and studied all things metaphysical from a young age. Being hypersensitive she can feel and see things before they happen. Utilizing the Tarot, and with the help of her Guides, she is a source of support for many people all over the world. After he passed over, her grandfather kept his promise and came back to say goodbye and gave her the most amazing experience. Moon knows there truly is a Heaven, and it is wonderful! Sharing her experience has helped many people after they have lost someone, or anyone experiencing some form of grief. Get a reading with Moon Goddess now at PsychicAccess.com.