Stop Comparing Yourself To Others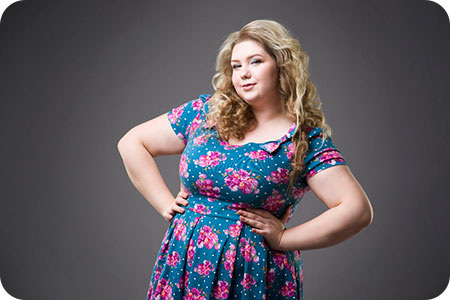 I believe that my own tendency to compare myself with others began at a young age, when my mother would constantly compare me to my cousins. For example, she would talk affectionately about their lovely physical attributes, like their thick hair, high cheekbones or deep-set eyes. Their personalities were louder and more assertive than mine too.
I was an overweight kid, and the more withdrawn I became, the more I would eat. I felt that my overweight was seen by others as greed, but I now believe I was layering deep insecure feelings.
I now know too that I was not meant to be like my cousins. In hindsight, I thank my mother for the life lessons. Perhaps she helped me in learning about insecurity and experiencing an inferiority complex. Today, I have a much deeper understanding of how my clients feel, when they don't feel good enough. Or, as is often the case, when they are concerned about their children not feeling good enough for whatever reason. This is not always due to faulty parenting. Parents often suffer terribly when they see their kids, whatever their ages, suffer from lack of self-esteem. They see their kids as having every reason to be super-confident, yet witness them withdrawn and unhappy.
In these instances I usually suggest tools to my clients which have helped me over time. Basically, I encourage individuals, or their concerned parents, to remember how unique and special they are, and I emphasize their qualities which the reading reveals to me. Some people, no matter what their age may be, have not quite yet fully discovered their unique gifts or life calling.
If you compare yourself with others, you may become vain and bitter; for always there will be greater and lesser persons than yourself. Enjoy your achievements as well as your plans ~ Max Ehrmann
Regarding any challenges we face, it is my belief that we face them for a reason. All experiences are lessons. The first step I encourage customers to take is to focus on a good quality or attribute they possess individually. It can be kindness, integrity or beautiful hands. As we do this, we take our attention away from what others have.
Once we begin to value our own specialness and uniqueness, we bring out the best in ourselves. This in itself projects outwards as great confidence and beauty to others. I learned this when a client described her daughter, who, despite being extremely overweight, oozes confidence which turns heads. She has lots of admirers at her heels. My client, who is a little shy, laughs about it, because, although she'd always encouraged her daughter and told her she was special, she has no idea where this dynamic personality comes from! I did have the pleasure of meeting her daughter, and she did indeed light up the room when she walked in – simply by shining with self-loving confidence!
To reach your full potential as a confident person, strive to move forward living as your authentic self, rather than preoccupying yourself with any meaningless comparisons to others. You might find you've been comparing yourself to someone you know, or even a celebrity. There is only one you. Even if you are a twin or somebody swears you have a double, your DNA is uniquely yours, not to mention your own unique spirit essence.
You are a child of the universe, no less than the trees and the stars; you have a right to be here. And whether or not it is clear to you, no doubt the universe is unfolding as it should ~ Max Ehrmann
There are those who feel it's easier to look outside of themselves, even convincing themselves that they are somehow lesser than others. They will do this to avoid taking responsibility for their own progress in relation to fulfilling a life purpose. Be courageous and look within, asking yourself if you really are meeting your full potential, expressing your gifts to the world and evolving as a spiritual being. Most of all, remember, your life journey is not the other person's life journey. Most important of all, you are meant to be here.

About The Author: Shani

Shani is a qualified practitioner in Reiki, aromatherapy, reflexology, body spin, and animal telepathy who received psychic development training at the Arthur Findlay College of Psychic Research in England. A published writer, her articles and predictions have appeared in several respected magazines and on psychic websites, and she has read for many celebrities and even heads of state in Africa. Though she was born in London, Shani has traveled the globe and has studied the art of African Mysticism, bringing her unique flavor to those seeking her incredible talents. Get a reading with Shani at PsychicAccess.com.