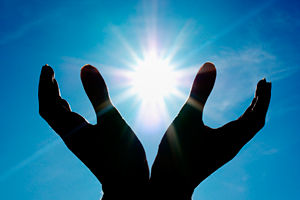 So many times in my life I have suffered from a 'broken Spirit'. Life tends to throw things at you when you least expect it. It is impossible to prepare for some of these 'curve balls', and for most, it leaves us stunned and confused. What to do and where to go from here?
For me personally, I went through a very challenging period in my life where I saw no options. It wasn't that options didn't exist; I just believed that I didn't have any.
We become so engrossed by our suffering and personal loss that our logical minds, creativity and inner drive fly out the window. Sometimes the ability you thought you had has been put on the back burner out of exhaustion. The truth is we are never really 'cornered'. Instead we are actually fighting for all we are worth to keep things as they were, or we refuse to admit failure. Read the rest of this entry »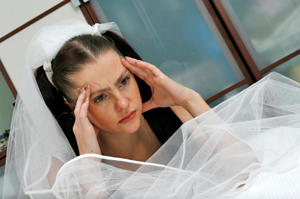 Why do we call multiple psychics for re-confirmation? What have we told ourselves in our ruminations? Have we been filling up our minds with self-doubt and mistrust? When they are receptive, I talk to my clients about being in the moment, and not creating a false reality in their own mind.
Living in the 'now' is one of the most powerful things one can achieve in your personal spiritual growth, but it remains out of reach for many. Our minds are always churning with lists of things to do.
We experience constant worry and anxiety, and we attribute reasons to the unreasonable, in our attempt to try and answer the question, why? We have so much judgment, self-righteousness and negativity. We create unnecessary problems for ourselves. Thoughts become actions, and we act on what we have told ourselves over and over again. Most of the trouble we bring upon ourselves originates in our own minds, and we bring that heavy load to our relationships and our interactions with other people. Read the rest of this entry »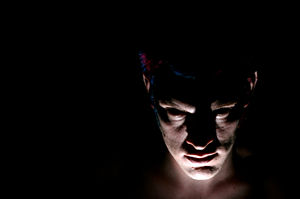 I have been studying all things metaphysical since I was a teenager, and I have found things that work for me, and some things that don't work. One of the concepts that I have found to be very true in the metaphysical realm is the power of prayer. There is no power greater.
I became spiritually aware around the age of 21, if my memory serves me correctly. It was when I had the dream of a dolphin. The dream was about the recently deceased brother of my boyfriend at the time. He came to me in a dream in the form of a white dolphin and he was trying to get into my room. I could see this white dolphin peering in my window! Many messages came to me from this dream dolphin. Kevin was a marine biologist at the time of his death and he was making important scientific discoveries about dolphins. I feel at the time of his death he was given that which he always desired – to get into the mind of a dolphin. Through this dream experience I learned many things. Read the rest of this entry »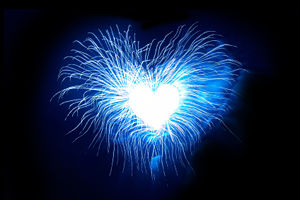 The human aura is a fascinating subject and there is much to know about our aura. What interests me especially is how we affect each other with our auras.
The average person goes out into the world, and there is so many positive and negative energy patterns emanating from others and from ourselves. We really do not realize how much we are affected by them, and by the same token, how much we affect other beings.
To manage the effect of other people's auras on our psychic health and well-being we must learn how to draw in the white light of God and immerse our total being in this white light. It is ideal to visualize this a few times a day. You can do it by placing yourself into a giant egg shaped field of protective light or an energy bubble. Visualize it as an orb of the brightest white light you can possibly imagine. When I do this exercise I also bring the light in towards my chest and anchor it within my heart chakra. Read the rest of this entry »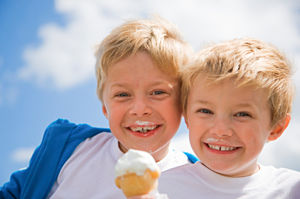 Have you ever wondered about 'mind reading' or telepathy? Telepathy is communication between two minds, during which one or both people can perceive each other's thoughts. Can it really happen? Does it really happen?
Have you ever been thinking about someone who is many miles away, and all of a sudden the phones rings and the call is from that person who you where thinking about? At one time or another we all experience telepathy in some way.
I remember when I was younger, my older brother Mike and I would try to read each other's minds using telepathic communication. We would try to sense what kind of ice cream the other would like to have. One would be the sender and the other the receiver. Read the rest of this entry »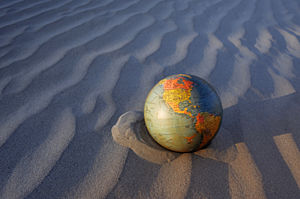 I watched the movie 2012 for the first time… would you guess it… the very day before the first earthquake hit in Japan! I couldn't believe my eyes, watching on CNN the earth breaking in half just like in the movie. Houses were being washed away and lives taken within a blink of an eye.
For some of us this news came as a shock, but not as a surprise. Many spiritually aware people all over the world had been on edge lately. Just like the animals, we feel it, we have an innate sense that things are a bit 'off'.
After the news broke, I was feeling the need to do something to help out. I make scarves for children and I figured for every one that I make and sell I could donate half of the profits and send it to a proper cause, that I know will go directly to help in some small way. Every bit does help. Read the rest of this entry »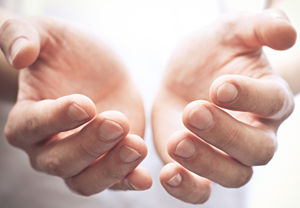 Are you in a rut? Not getting what you want out of life? Whether you are hoping to achieve something on a psychical or emotional, or even spiritual level, it is my believe that you must always give up something in order to achieve that which you desire.
There is always going to be some form of sacrifice necessary for what you want in life. The most typical sacrifice often required is that of time – time that you must sacrifice to get that career or relationship or whatever it may be.
If you have a goal in mind for travel plans or a vacation, for example, you may need to put aside time to plan accordingly, or put more time in at your job to generate the money necessary to fund your trip. Read the rest of this entry »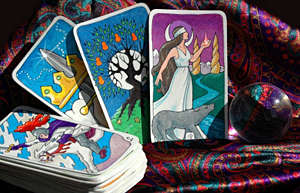 The origin of Tarot cards has been debated for centuries. In 1299 AD in Italy the first appearance of Tarocchi, an Italian card game, was recorded. The cards, and their artistic interpretations, began spreading and evolving throughout Europe.
Historians still debate whether the Tarot evolved from traditional playing cards. Early British history points to this possible evolution. Perhaps the oldest playing cards came from the Middle East.
My understanding is that the imagery on the cards contained hidden meanings (as they do today), because governments saw fortune-telling as practicing magic, which was considered a crime. The Church viewed the cards as blasphemy and a threat against its doctrines. So the 'true' meanings of the cards had to be hidden using symbols. Read the rest of this entry »