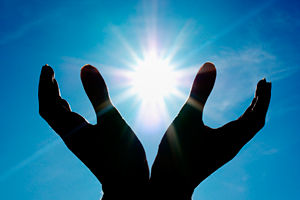 So many times in my life I have suffered from a 'broken Spirit'. Life tends to throw things at you when you least expect it. It is impossible to prepare for some of these 'curve balls', and for most, it leaves us stunned and confused. What to do and where to go from here?
For me personally, I went through a very challenging period in my life where I saw no options. It wasn't that options didn't exist; I just believed that I didn't have any.
We become so engrossed by our suffering and personal loss that our logical minds, creativity and inner drive fly out the window. Sometimes the ability you thought you had has been put on the back burner out of exhaustion. The truth is we are never really 'cornered'. Instead we are actually fighting for all we are worth to keep things as they were, or we refuse to admit failure. Read the rest of this entry »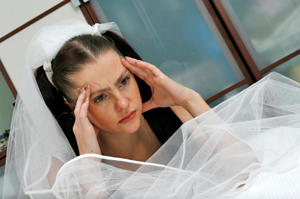 Why do we call multiple psychics for re-confirmation? What have we told ourselves in our ruminations? Have we been filling up our minds with self-doubt and mistrust? When they are receptive, I talk to my clients about being in the moment, and not creating a false reality in their own mind.
Living in the 'now' is one of the most powerful things one can achieve in your personal spiritual growth, but it remains out of reach for many. Our minds are always churning with lists of things to do.
We experience constant worry and anxiety, and we attribute reasons to the unreasonable, in our attempt to try and answer the question, why? We have so much judgment, self-righteousness and negativity. We create unnecessary problems for ourselves. Thoughts become actions, and we act on what we have told ourselves over and over again. Most of the trouble we bring upon ourselves originates in our own minds, and we bring that heavy load to our relationships and our interactions with other people. Read the rest of this entry »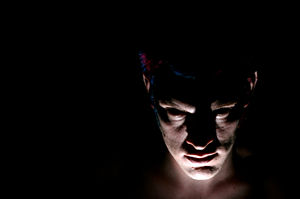 I have been studying all things metaphysical since I was a teenager, and I have found things that work for me, and some things that don't work. One of the concepts that I have found to be very true in the metaphysical realm is the power of prayer. There is no power greater.
I became spiritually aware around the age of 21, if my memory serves me correctly. It was when I had the dream of a dolphin. The dream was about the recently deceased brother of my boyfriend at the time. He came to me in a dream in the form of a white dolphin and he was trying to get into my room. I could see this white dolphin peering in my window! Many messages came to me from this dream dolphin. Kevin was a marine biologist at the time of his death and he was making important scientific discoveries about dolphins. I feel at the time of his death he was given that which he always desired – to get into the mind of a dolphin. Through this dream experience I learned many things. Read the rest of this entry »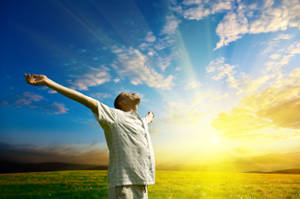 So much has been happening on Earth in recent years. Beginning with the energies of the Harmonic Convergence in 1987, the energies of transformation and freedom have come to Earth and we can all feel these energies.
One of the changes is that many people are standing up and supporting their rights for freedom. Look at the recent political change in Egypt and revolt in Libya, for example. This is a clear indication happening in the places on Earth where these energies have spread.
More and more people are standing up and are not willing to let themselves be oppressed anymore. The time of rulers oppressing entire nations is collapsing and a new age and new paths are coming into being. The negative systems on Earth will not be able to continue. Read the rest of this entry »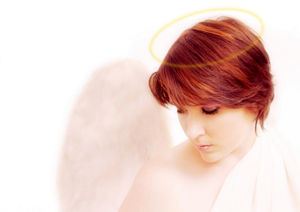 Working with the Angelic realm brings many blessings into your life. I know from first-hand experience that this is true.
In the few short years I have consciously been working with the Angels, my life has completely changed and taken on new purpose and meaning. I used to suffer from depression, anxiety and a lack of direction, now my life is rich, fulfilling and abundant with magic and miracles.
The Angels have had a huge influence on my life. This is why I am passionate about teaching others how to work with these Loving Beings, because I want others to feel the joy and fulfillment I feel each and every day of my life. Before we learn how to work with our Angels, it is important to note a few things. The first is that, when I speak about working with the Angels, I mean this in a non-denominational way.  It is not attached to any religious dogma. The second is that everyone has at least two Angels working with them at all time. There are no exceptions to this rule. Read the rest of this entry »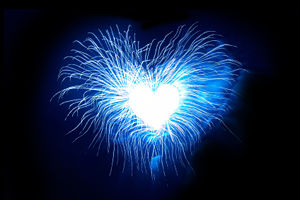 The human aura is a fascinating subject and there is much to know about our aura. What interests me especially is how we affect each other with our auras.
The average person goes out into the world, and there is so many positive and negative energy patterns emanating from others and from ourselves. We really do not realize how much we are affected by them, and by the same token, how much we affect other beings.
To manage the effect of other people's auras on our psychic health and well-being we must learn how to draw in the white light of God and immerse our total being in this white light. It is ideal to visualize this a few times a day. You can do it by placing yourself into a giant egg shaped field of protective light or an energy bubble. Visualize it as an orb of the brightest white light you can possibly imagine. When I do this exercise I also bring the light in towards my chest and anchor it within my heart chakra. Read the rest of this entry »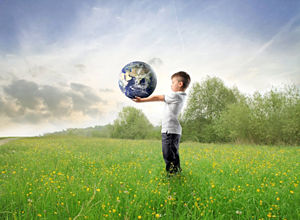 We are truly living in exciting and revolutionary times! The realizations recognized in the past by mystics, saints, and prophets are now being made available to all of humanity.  We start realizing that the established powers no longer hold the answers.
This is particularly evident from an astrological perspective. Currently the higher consciousness planets of Pluto, Neptune and Uranus are all moving into new areas of revelation and consciousness changing.
In 2008, we saw this shift beginning with Pluto moving into Capricorn, where it will remain until 2024. We will be seeing many of our established institutions, rulers and structures being questioned, destroyed and broken down in order to make way for a new way of doing and being. Read the rest of this entry »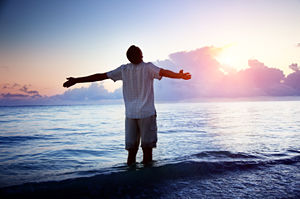 I have been doing psychic readings for over ten years, and in that time I have experienced a lot of both positive and negative energy from the people that I read for.
When I do a reading for someone, I try to filter out all of their bad energy and replace it with positive energy. But when I do that, I often take on all of that negativity myself and then I have to get rid of it after the reading by releasing it and clearing myself and my environment.
But this can happen to anyone, because you don't have to be a psychic to pick up others negative energy. We all deal with good and bad energy on a daily basis, because energy is what we are made up of. Everything in the physical world consists of energy vibrating at different frequencies. Read the rest of this entry »