Monthly Archives:
April 2011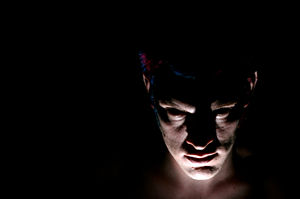 I have been studying all things metaphysical since I was a teenager, and I have found things that work for me, and some things that don't work. One of the concepts that I have found to be very true in the metaphysical realm is the power of prayer. There is no power greater.
I became spiritually aware around the age of 21, if my memory serves me correctly. It was when I had the dream of a dolphin. The dream was about the recently deceased brother of my boyfriend at the time. He came to me in a dream in the form of a white dolphin and he was trying to get into my room. I could see this white dolphin peering in my window! Many messages came to me from this dream dolphin. Kevin was a marine biologist at the time of his death and he was making important scientific discoveries about dolphins. I feel at the time of his death he was given that which he always desired – to get into the mind of a dolphin. Through this dream experience I learned many things. Continue reading →
Posted in

Alternative Medicine, Conscious Creation, Crystals & Stones, Dreams, Healing, Law of Attraction, Lifestyle, Lightworkers, Metaphysics, New Age, Paranormal Phenomena, Reincarnation / Past Lives, Self-Help, Spirit Guides, Spirituality, Tarot
|
Tagged

advice, affirmations, aromatherapy, consciousness, crystal therapy, Crystals & Stones, dark, darkness, dreaming, Dreams, energy, energy vibration, evil, free will, God, guidance, Healing, higher consciousness, higher self, Law of Attraction, Light, Lightworkers, magic, Metaphysics, negative energy, Ouija board, power, prayer, realms, religion, soul, spells, Spirit Guides, spiritual messages, spiritual realm, tarot cards, tarot deck, truth, visualization, white light
|
Leave a comment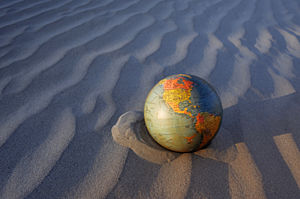 I watched the movie 2012 for the first time… would you guess it… the very day before the first earthquake hit in Japan! I couldn't believe my eyes, watching on CNN the earth breaking in half just like in the movie. Houses were being washed away and lives taken within a blink of an eye.
For some of us this news came as a shock, but not as a surprise. Many spiritually aware people all over the world had been on edge lately. Just like the animals, we feel it, we have an innate sense that things are a bit 'off'.
After the news broke, I was feeling the need to do something to help out. I make scarves for children and I figured for every one that I make and sell I could donate half of the profits and send it to a proper cause, that I know will go directly to help in some small way. Every bit does help. Continue reading →
Posted in

Children, Conscious Creation, Intuition, Lightworkers, Metaphysics, New Age, New Earth, Spirituality, Technology
|
Tagged

2012, abundance, anger, appreciation, awakening, awareness, beliefs, blessings, charity, Children, collective consciousness, consciousness, energy, energy signature, energy vibration, Enlightenment, environment, faith, free will, freedom, future, global awakening, human body, humanity, Light, Lightworkers, mankind, Mayan calendar, New Age, new world, pain, planet earth, positive thinking, prayer, psychic awareness, selflessness, soul, soul energy, spirit, spiritual awareness, suffering, the shift, trust, unconditional love
|
Leave a comment