Psychic Access Staff Writer Unveils New Teen Novel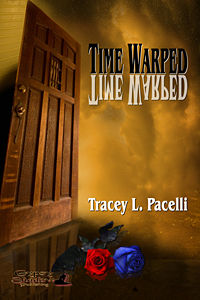 As a long-time fan of Psychic Access, I first came on-board, not as a writer, but as a client in need of psychic counseling. And boy, did I get it, not just from one talented psychic advisor, but from several! You might even say the info I was given saved my sanity at a time when I had been devastated to learn I had stage IV melanoma.
Many might assume this to be a death sentence, but it wasn't. It was just the beginning of a transformation that led me to the wonderful place I'm at now—with a teen novel newly minted from Gypsy Shadow Publishing.
One of my favorite psychics confided that she was given the information that it wasn't my time to pass, and that I needed to flow through the experience, the best way I could. And I did! It wasn't easy though, and I suffered through some dark days. But, fortunately for me, I was accepted into an experimental cell therapy program at the NIH, after initially being rejected, and I'm happy to report that two years later, I remain cancer free.
Doug, the owner of PsychicAccess.com, in his infinite wisdom hired me as a staff writer and it's truly been a wonderful experience for me. I've met and interviewed so many truly gifted psychics, and have been privileged to edit their biographies. I've worked for Doug for many years now and have not had one unhappy moment. In fact, he even built my incredible paranormal blog site for me and generously offered many marketing tips!
When I returned from the NIH, after my month long procedure, I wanted to keep my daughter (now 14) at my side, and turned my focus to the teen market, so I could include her in the creative process. Rachel is extremely artsy by nature, and even designed my gorgeous cover. She also acted as my beta reader, constantly giving me reality checks—whether I wanted them or not!
The result is my new book Time Warped, about a troubled teen, Lanie Landry, who wakes up one morning to find herself in an insane asylum, back in 1969. There, she meets her biological mom for the first time and falls for a mysterious inmate.
If the story should appeal to you, I certainly wouldn't object if you chose to purchase it, and would, in fact, be exceedingly grateful for your kindness!
For more information and to order Time Warped visit http://timewarped.net

About The Author: Tracey L Pacelli

Tracey L Pacelli is a staff writer at psychicaccess.com. Her new YA novel, TIME WARPED, has just been released, both as an ebook and in print form, from Gypsy Shadow Publishing. It's now available for purchase on her website (http://TimeWarped.net), or at your favorite ebook store. If you'd like a signed print copy along with a free eye-catching bookmark, simply shoot her an email through her contact form and in the subject line write "Psychic Blogger," and Tracey will sign and send you her book at a discounted rate. This "LittleRedWriter" also invites you to check out her blog at http://TraceyPacelli.com, for a weekly dose of paranormal news served up with a sprinkling of humor.


One Response to Psychic Access Staff Writer Unveils New Teen Novel