The Old-Fashioned Ways Of The Good Ol' Days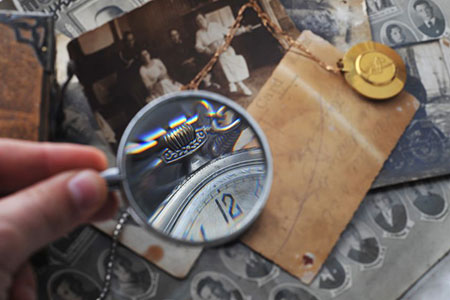 I grew up the old-fashioned way. I remember my grandparents would talk around the family table about the time when they were young. Listening to them was more interesting than reading a history book. It made me wonder how they managed to survive in those days, living a simple life off the land, growing their crops and later owning their very first black and white television set.
My grandmother was also a psychic and she was a firm believer that gifts from the souls from the past can be handed down to generations, to help others and give them a sense of what life truly has to offer. She taught me that we can learn from the past and the wisdom of the lessons learned by those who came before us.
Thinking of my grandparents makes me nostalgic for the good old days of the old-fashioned psychics. Back then they did not use the radio or TV, and much less the Internet and social media, to promote their psychic services. People usually came to psychics through word-of-mouth and personal recommendations, not YouTube and Instagram.
Fortunately, referrals remains one good practice from the past that continues to this day, and it has not changed all that much, despite all the new technology. Like the old days, if you give someone a good reading and 'rock their world,' next thing you know their friends are also calling to get a psychic reading from you.
I guess not all that much has changed from the old days? The only difference that new technology brought is the great opportunity psychics now have to reach so many more people all over the world. It enables us to touch the lives of many that would not have been possible in the old days.
You will get more word of mouth from making people happy than anything else you could possibly do ~ Jarod Kintz
And so the old and the new have joined forces for the greater good. In fact, psychics have become more mainstream in recent years due to social media and the Internet, but the most reputable, gifted readers still remain a 'best kept secret'… only known to those who find them through word-of-mouth and personal recommendation.

About The Author: Raymond

Growing up on the streets of Columbus Ohio, Raymond learned at a very young age that he was gifted in many ways, including the ability to read someone's eyes and using a regular deck of playing cards to read the future! His mother was from a Native American family, namely the Black Foot tribe, and his father was German. Raymond discovered that both sides of his family had a psychic legacy. Over the years he has gained additional knowledge from books and by talking to trusted family members. Raymond has been doing psychic reading for others for over 3 decades, and over the years he gained many loyal clients from all walks of life. Visit Raymond for a reading at PsychicAccess.com