Respect Is A Blessed Spiritual Practice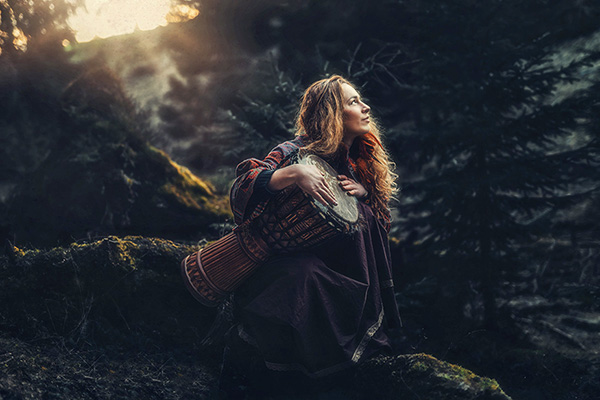 Nothing disturbs the existence of the person who is spiritually conscious and respectful. For the believer her faith is the rock that nothing shakes. The worst storms can come, yet she's still there, firm in her belief.
A faithless, disrespectful life without higher consciousness is perilous at best, and rife with fears, and many tears. The days tend to get darker, and the future more and more uncertain. There is little to offer hope, and life seems meaningless and transient.
But faith makes life full, smooth, and blessed. Surrendering our fears and worries to God, Source, Spirit, the Divine is liberating and transcendental.
Of course, a fulfilled, spiritually aware life is not without challenges, problems, responsibilities, and effort. Idleness and laziness will delay our soul evolution. Spiritual growth and enlightenment require effort, dedication, passion, and commitment.
For all worthwhile achievements, victories, and successes in life, we must have faith, courage, and respect; be ethical in all our choices and actions; and clearly decide what we want to achieve.
Everything that unfolds in our life begins with our own attitude and our level of respect. Those who do not respect themselves, others, and nature, cannot demand any respect in turn. Respect must guide us every day in everything we think, say, and do. It is the most important moral value and duty of every soul in human form.
If I am to respect myself, I have to search myself for what I believe is right and take a stand on what I find. Otherwise, I have not gathered together what I have been given; I have not embraced what I have learned; I lack my own conviction ~ Hugh Prather
The spiritual value and prestige of respect is not merely an abstract concept in the law, or an empty word in the dictionary. It is a blessed sacrament, a sacred rite, a holy privilege, that is to be practiced daily as an integral part of our life journey.
For the respectful believer is divinely anointed.

About The Author: Zondra

Zondra is a highly successful Intuitive and Life Coach, dispensing her unique gifts she's developed over the last 20 years. Zondra acts as the remote control in the hands of her clients, helping them to select the best channel for their dream outcome to appear. A 5th generation psychic, her innate psychic gifts and her curious nature allowed her to explore and master NLP and Mental Training to incorporate coaching techniques that blend beautifully with Tarot. She's advised many on national and international markets and has experience serving companies in Portugal, UK, Ireland, Norway, Sweden, Denmark, Brazil, and in the US. She uses her experience to benefit others, to help them find ways to make real and important changes in their lives. So, if you'd like to change your life channel pronto, you've just reached the home of a very compassionate, non-judgmental practitioner, gifted in helping you manifest the life you'd prefer to be living. Zondra can be reached at PsychicAccess.com.