The Spiritual Power Of Joy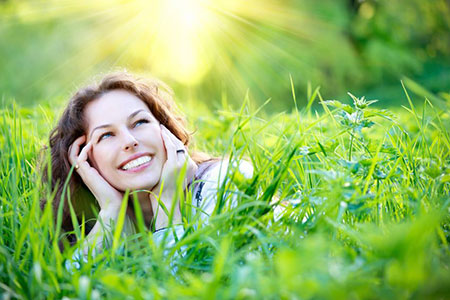 I have decided that this year I would consciously invite more joy into my daily life. Joy is the feeling of happiness, pleasure or fulfillment that comes from having success, finding good fortune, or achieving a sense of well-being. The wonderful thing about joy is that it can be found in both large and small doses.
Joy is an enormously powerful spiritual force. Spontaneous laughter can shift a mood in an instant, and tears of joy come at moments that move us to our core. Joy is a state of mind that focuses on the present, despite our circumstances.
Joy brings renewed energy, a feeling of lightness to our body and mind. Suddenly there is enough energy to get things done that need to be done. Joy invites action, instead of procrastination, and encourages gratitude over envy, and peace over anger.
Joy lingers after the laughter and invites us to a state of mind that is peaceful, full of grace, ready to extend compassion, and find forgiveness. In a state of joy spontaneity comes easily, inspiration and intuitiveness peak, and our creativity flows.
Children are masters of demonstrating joy. They are comfortable living in the moment and not filtering out any opportunity to celebrate. They carry no baggage, or expectations. They are wonderful teachers of this powerful spiritual tool.
Anchor your soul purpose and choose conscious ways you can invite and practice joy in your daily life. Even a small dose will do, and it may lead you to seek out other experiences that resonate with your spirit and add to your experience of joy. Notice what makes you smile. Pay attention to the person, the activity or the situation that uplifts your spirit. Stop and savor the feeling.
Simplicity and joy go hand in hand, so don't overlook the little things. Practice smiling! Smiling releases endorphins which create that sensation of relaxation and happiness.
When you recover or discover something that nourishes your soul and brings joy, care enough about yourself to make room for it in your life ~ Jean Shinoda Bolen
Worrying is the opposite of joy, so when you catch yourself stressing out over what might happen, know that you are robbing yourself of joy. How much time do we spend worrying about things that in fact never happen?
Living for today, living in the moment, allows us to focus on enjoying what we are doing, what we have to be thankful for, and the people that we share it with. Make it a point to invest some of your day doing things you enjoy, regardless how small or insignificant they may seem.
Finally, avoid comparing yourself to others. You have your own individual path to joy, and we all do things differently. Celebrate the uniqueness of you and your particular brand of joy! Be proud of what you have accomplished and overcome in your life.
Be open to change and be gentle with yourself. Extend compassion to those who you normally disagree with. Agree to disagree, forgive and move forward. These are the actions that invite us to experience the power of joy.

About The Author: Angelic Heights

Empathic, intuitive, psychic from a very young age, Angelic Heights (Gail) learned well the importance of using her gifts for the highest good. Marriage and a career in the paralegal field occupied her until her early 30's. Accurate, compassionate and direct, her focus now is entirely on enlightening, uplifting, inspiring and guiding those who seek her counsel. Gail believes that it is as critical to understand the energy of the people we choose to be involved with. Regardless of the nature of the issue, whether it be romance, career, business, or family, the essential needs of every client always come through clearly in her readings. She is able to hone in very quickly on major concerns and deliver accurate messages and solutions to problems. Get a reading right now with her at PsychicAccess.com