The Wisdom Of Supporting Others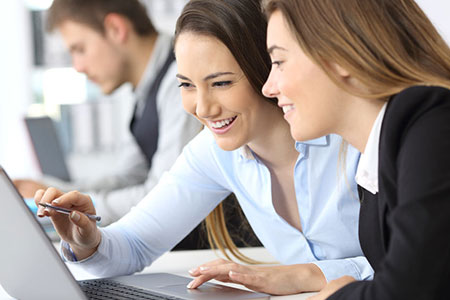 Being kind, compassionate, supportive and treating others as we want to be treated, is important for our physical, mental and spiritual well-being. Negative energy at work and in our personal lives, can drain our energy and negatively impact the health of mind, body and soul.
Work related issues carry their own special stress, since that has a direct impact on financial well-being, as well as personal happiness. It is best to avoid the envy, jealousy, gossip and betrayal. Beware the eye-rolling, personal attacks, whispers behind closed doors, and the divulging of information that isn't meant to be shared, as well as the 'just plain pettiness.'
If you are the one being attacked or targeted, resist the temptation to respond in kind. A public battle of words, or 'tit-for-tat' gossip, will change nothing. Adding fuel to the fire will only guarantee that the battle will continue and become even more nasty.
You don't need to be phony, but it is advisable, and always empowering, to be civil and dignified, and to stay centered. Sometimes it is best to just remain silent. Let your actions speak for you, and to your character.
You don't need to make excuses for, or feel sorry for the other person, or the group. Just remember what your goals and purpose are. Reach beyond that, and implement an energetic and spiritual practice that will empower both yourself and others.
There are two ways of meeting difficulties: You alter the difficulties or you alter yourself meeting them ~ Phyllis Bottome
First, decide. Make a conscious decision to be actively supportive and encouraging whenever you see the opportunity to do so. Doing this with family members is wonderful, but doing it in your career or workplace can be life-changing for all involved.
Secondly, be present, show up and be proud. Don't be inconsistent with your words or actions. The way we encourage each other, and how we say it, matters. Think before you speak and choose your words carefully. Watch your step when it comes the 'constructive criticism.' When you're encouraging someone, try to use language that sounds and feels powerful and lets them know they are supported and believed in.
Next, be specific about the qualities you admire and respect, or at the very least the potential you see for their future. Let them know that you are rooting for their success, and back it up with your actions. Share your admiration with co-workers and colleagues, refer them business, lend a kind ear, and counsel when you see them struggling.
Put yourself in their shoes and remember how you were once starting out or struggling yourself. Recall how important words of encouragement and support were to you back then. An email, a text or a hug goes a long way!
You will learn a lot about yourself if you stretch in the direction of goodness, of bigness, of kindness, of forgiveness, of emotional bravery. Be a warrior for love ~ Cheryl Strayed
As you begin to be consistent and clear with your approach, others around you will begin to notice and respect your new attitude. It doesn't mean that those that are negative are going to change, what it does mean that your energy can be directed to those that will appreciate the support, and will mirror that back to you and, most importantly, to others.
This is how energy changes, one thought that is turned into an action, and so on.  The ripple effect, or butterfly effect.  Positive words and actions can be combined into formula for success that can be demonstrated, celebrated, observed and learned.
We all want to be loved, supported, encouraged, empowered and successful in what we are choosing to do with our lives, both personally and professionally. We all hope to achieve our goals, spread our wings and soar. At the end of the day, we are in this together and it just makes more sense to lift each other up, actively supporting each other, and lead by example. That is how we make life better, for all of us.

About The Author: Angelic Heights

Empathic, intuitive, psychic from a very young age, Angelic Heights (Gail) learned well the importance of using her gifts for the highest good. Marriage and a career in the paralegal field occupied her until her early 30's. Accurate, compassionate and direct, her focus now is entirely on enlightening, uplifting, inspiring and guiding those who seek her counsel. Get a reading right now with her at PsychicAccess.com