When All Seems Lost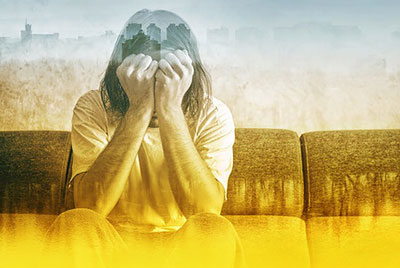 I have taken many psychic reading calls from clients who feel they are "stuck in a hole" in their life. This dark pit is different for every individual. For some it is the hope to be reunited with a lost lover, or not receiving any spiritual messages from their deceased loved ones; while for others it is being stuck in a dead-end job they hate, or not being able to find a decent job.
I have helped plenty of people and clients come out of that dark hole and helped them to see what they thought was impossible… is possible. As a result I have also taken many calls from clients thanking me for the advice and guidance I had given them. Often they have made changes to their environment, or they changed the people they allowed to be around them, or they even changed their profession.
I am more and more convinced that our happiness or our unhappiness depends far more on the way we meet the events of life than on the nature of those events themselves ~ Karl Wilhelm von Humboldt
I am so happy to be able to use my empathic, psychic and intuitive abilities to help shape the lives my clients were put on this planet to live. My greatest joy is to help them connect with their passions and their loved ones, while avoiding toxic people and other negative influences in their lives. Negative people and situation depletes your energy.
Like in the game of chess, there is always a smart move you can make to dramatically transform your life. Sometimes, when we are too caught up in the drama of our lives, it's hard to see the forest for the trees. This is when we need someone who can see from more angles, and from greater perspectives. The view from a psychic's third eye can sometimes help in ways we never thought possible. A reputable psychic can help you get on the path of truth and light and help you connect with whatever it is your wanting to attract.
If you think you're in a life situation you cannot change or a dark hole you cannot get out of, I'm telling you, "Yes you can!" You just have to be willing to give yourself time to see for yourself with small steps you need to do this, whatever it may be. There is always hope and there is help available if you seek it. Simply start by making one first move – whatever is right for you.
I think by the time you're grown you're as happy as you're goin to be. You'll have good times and bad times, but in the end you'll be about as happy as you was before. Or as unhappy. I've knowed people that just never did get the hang of it ~ Cormac McCarthy
We all have the key to our worst problems, but it's finding the key that is the difficult part sometimes. Sometimes all we need to find that key, is the desire to want change and to be willing to hear information that you can use that rings in as truth and correct.
If you are suffering, or you feel like all is lost and hopeless, know that there is hope just a phone call away. We can do it together, today. You are not alone.

About The Author: Moon Goddess

Moon Goddess is a third generation empathic healer and seer. She started to give healing readings to people more than 20 years ago. She has always been interested and studied all things metaphysical from a young age. Being hypersensitive she can feel and see things before they happen. Utilizing the Tarot, and with the help of her Guides, she is a source of support for many people all over the world. After he passed over, her grandfather kept his promise and came back to say goodbye and gave her the most amazing experience. Moon knows there truly is a Heaven, and it is wonderful! Sharing her experience has helped many people after they have lost someone, or anyone experiencing some form of grief. Get a reading with Moon Goddess now at PsychicAccess.com.


This site uses Akismet to reduce spam. Learn how your comment data is processed.