Animal Spirits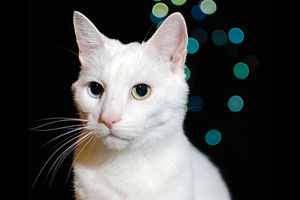 Earlier this year my cat, Tigger, passed away after reaching the advanced age of 21. I had Tigger in my life since 1993 and he was more than a pet. He was like my son who was always there when I came home from work.
In the month leading up to his death I kept seeing his spirit leaving his body. What was weird is that I also kept seeing shadows of two cats that looked a lot like him.
Over the years I have seen several animal spirits of family pets that I grew up with. In these moments I could sometimes also hear different family members calling for the animals by name. I heard my parents call my childhood animals, and I even heard my grandparents, aunts and uncles who had passed away.
When Tigger became more clingy towards the end, I felt I was meant to spend more quality time with him. I wasn't sure if I should take him take him to a vet to have him put down. I did pray about it, but then it struck me that when my father was in a rest home we did everything we could to make his life comfortable. So, why couldn't I do the same for my cat?
But ask the animals, and they will teach you, or ask the birds of the air, and they will tell you. Speak to the earth, and it will teach you, or let the fish of the sea tell you. ~ Job 12:7-10
I would lay on the floor and talk to Tigger, to let him know that there was going to be a better life on the other side. I also thanked him many times over for the great experiences we had together.
At one point my sister happened to call me to ask about my cat. I said I felt his time was limited and then she said she has been hearing her son, Jeff, who passed away, calling for Tigger.
When Tigger had the strength to come out and get something to drink, I noticed the two cat shadows behind him that looked like two of the pets from my childhood. They were not the same size; one was bigger. I ran to get my camera, but by the time I came back Tigger had already gone back into the bedroom closet where we made himself a bed.
The day he passed away I had a dream that both of my parents told me to get up and check on Tigger. He was laying in the hallway and he was still breathing. We took him into the kitchen where we had his blanket ready with his toys, and I laid next to him until he took his last breath. I felt now that he was in heaven.
As I look back I can understand why many people treat their animals like children. God put animals on this Earth for a reason: to bring happiness and joy and comfort, because that was Tigger did for me.

About The Author: Raymond

Growing up on the streets of Columbus Ohio, Raymond learned at a very young age that he was gifted in many ways, including the ability to read someone's eyes and using a regular deck of playing cards to read the future! His mother was from a Native American family, namely the Black Foot tribe, and his father was German. Raymond discovered that both sides of his family had a psychic legacy. Over the years he has gained additional knowledge from books and by talking to trusted family members. Raymond has been doing psychic reading for others for over 3 decades, and over the years he gained many loyal clients from all walks of life. Visit Raymond for a reading at PsychicAccess.com