Taking Pictures Of Orbs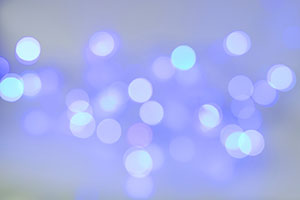 Taking pictures might give you a better understanding of what kinds of orbs you might have in your house. It's hard to see an orb with the naked eye. At times it might just be dust floating around in the sunlight, or a reflection. Taking pictures is far more constructive.
You don't need a camera that costs a lot to take pictures of orbs. The cheap digital I often use cost only twenty dollars, and it also takes videos that I can download to the computer.
So, when you have your camera, where do you start? If you have animals watch their behavior to see if they act differently, for example when they keep looking up to the ceiling in a certain area of the house. Always have your camera nearby.
Orbs and the realms they inhabit are fundamentally not a matter of faith but of physics ~ Miceal Ledwith
Another way is to sit on the couch or chair where you feel comfortable, and keep the lights on. Take a lot of pictures and make sure the battery is fully charged. Then turn the lights off and do the same.
At times try going outside at night and see if you can get pictures of orbs. Depending on how long you want to have a session is how many pictures you can capture.
After you download the images to your computer, take your time as you look carefully at the pictures. Not all images that look promising necessarily contain orbs. You will eventually become skilled at differentiating between dust particles, reflections and actual orbs, mainly by identifying the shape and color. Interestingly, sometimes when you magnify those orb pictures you might be able to see a face in the orb.
It is true that some camera mechanisms in certain circumstances will produce false pictures of orbs. But it takes very little experience to be able to clearly distinguish the false from the real ~ Miceal Ledwith
I have personally noticed that most of my orbs seem to hang out in our kitchen. I get some that are very small and some really big. I have a couple of pictures that appear to have them playing a game of "follow the  leader" or going into a circle shape…as if they are bored or showing off for the camera.
At a family reunion I had a picture of my son and me and there was a very big orb between us, as well as one on my right leg, as if they were also posing for the family snapshot! And when I had the picture blown up, it looked like it was taken underwater in a milky type of murky water. I believe once you catch your first orb it can be someone from your past that might be related to you.

About The Author: Raymond

Growing up on the streets of Columbus Ohio, Raymond learned at a very young age that he was gifted in many ways, including the ability to read someone's eyes and using a regular deck of playing cards to read the future! His mother was from a Native American family, namely the Black Foot tribe, and his father was German. Raymond discovered that both sides of his family had a psychic legacy. Over the years he has gained additional knowledge from books and by talking to trusted family members. Raymond has been doing psychic reading for others for over 3 decades, and over the years he gained many loyal clients from all walks of life. Visit Raymond for a reading at PsychicAccess.com


This site uses Akismet to reduce spam. Learn how your comment data is processed.