How To Get A Clear Tarot Reading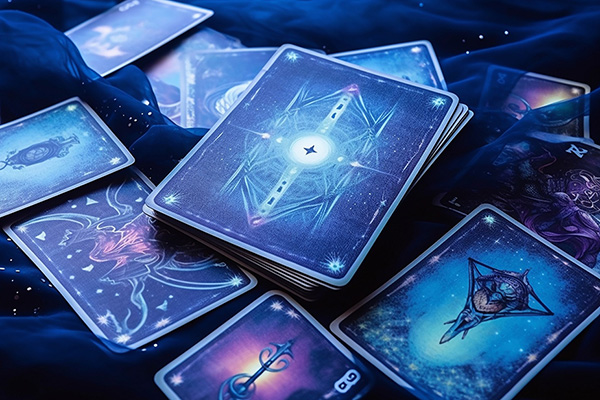 I recently had someone mention that they always receive ambiguous information when they get a Tarot card reading.  I found this to be quite a quandary, because I have never felt that this was the issue. Not only do I find great value in the use of Tarot cards in my personal work, I also know several very accurate readers that use Tarot cards as a divination tool.
With further discussion I found out that the average time this person spent in a reading was only five minutes. After hearing this information I was not really surprised at all that the information that they were getting seemed quite ambiguous? This being said, I have had some wonderful and insightful experiences while doing short readings. However, going through a Tarot spread and gaining absolute insight in five minutes would certainly create a challenge for even the most seasoned psychic readers.
There are many types of psychic abilities, and the manifestations of these gifts can also vary depending on the psychic or medium. I would like to explain my own personal experience, and I know that it aligns itself with several other readers.
Psychic information develops over time. Many times information comes to a psychic in the form of mental images rather that words, and it is the psychic's job to translate the message. Psychic information is channeled much in the same way that someone remembers a dream. Information can sometimes start out relatively obscure, and then as details are added clarity comes naturally. Sometimes the flow of information happens quite rapidly, and other times it needs to be 'teased out.'
Divination is the quest to understand more about the past, present, and future. In other words, Tarot readings are an attempt to understand ourselves better and discover how we might live better in the future ~ Theresa Francis-Cheung
I offer the following suggestions for anyone getting a Tarot reading.  If you are planning to request a reading and you know you are going to be limited on time, make sure that your intention is very clear. Clarifying your intention will create the ideal environment for a smoother reading. If you are looking for a general or multi-topic psychic reading, you may want to consider adding more time to allow the psychic to gather information without time constraints. For a general or multi-topic reading a good time frame to aim for is at least 20 to 30 minutes. This will ensure accurate and detailed information during your session.
Again, not all situations are the same. When you are preparing for your psychic reading also make sure you trust your intuition and inner guidance. Listen to your gut feeling. I believe that if you trust this inner awareness you will be able to better allocate your time and intentions and thus create a wonderful experience.

About The Author: Cosmic Coach

Cosmic Coach (James) is a Christian Minister, a teacher and an Energy Guide. He has been seeing and talking with Angels and Guides since he was 7. As a teen, it dawned on him the unique connection he had. He prayed for others at his family's Christian church, and received direct messages and healing energy from Spirit. As a young adult, he became ordained and is still attached to the Christian Church today. After mentoring with a remarkable psychic woman, he developed his own tools and began his full-time psychic practice. James has mastered many techniques in his psychic practice to connect with the unique heart center of each of his clients. He is a Reiki Master of many traditions, who is adept at crystal healing, card readings, and delivering detailed messages from Angels and Guides. James is always expanding the base of his knowledge to broaden his reach and serve as many clients as possible. To experience a unique reading personally designed for you, you can find Cosmic Coach at PsychicAccess.com.


This site uses Akismet to reduce spam. Learn how your comment data is processed.