Not Only My Father, Also My Best Friend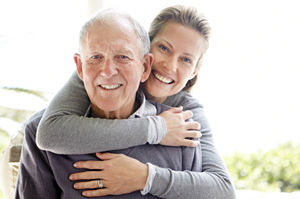 I have been attempting to write about my father's death for the last 10 months and as I do so now, unstoppable tears blind my eyes.
Even though congestive heart failure consumed him physically, his mind was like that of a fine-tuned piano and he had a remarkable will to live that was amazing to me.
Why is this so difficult anyway? What should I write about first? Why even try for that matter? This is the thing: no one else knew me and my past the same why as my father did. No one else will be as uniquely important.
I thought I had it all together, the concept of life and death were the same to me. But I found that with the death of my father major adjustments in the way I view my world, myself and feelings of being vulnerable is now beginning to emerge.
My father, when he went, made my childhood a gift of a half a century ~ Antonio Porchia
I go over it again and again, knowing that I am an adult and should not be doing so badly, nor feel so much like a child. After all, society agrees it is expectable and acceptable for the old to die and for parents to pre-decease their children.
With that said, there must be something wrong with me to be so distressed. I feel I cannot handle being alone. I feel misunderstood and above all live in a world that is unable to honor loyalty and integrity, and with the snap of a finger dismiss, discredit, and worst of all, be completely unaware of the cause and effect it has on another human being.
When am still, I think about my father's death. Yet, the fact is I am no longer my father's daughter. The feeling is complete psychic separation and the emptiness is difficult to deny. I wish I was just with him and all would be good. My father was the person I would go to when my heart was hurt by life's sad events. His death and absence at a time when I needed him the most is the source of a pain that is extremely deep. The person I would always go to has now become the source of profound pain and grief.
I did not have a good relationship with my father while growing up. He was a successful, visionary business man, which included a lot of travel. He was a world class sailor campaigning his K50 The Irish Mist and Columbia 52 Tribute to many wins of Transpacific Yacht Races throughout the West Coast, Mexico and Hawaii.
Looking back, we lived a privileged life and my dad worked very hard to provide all six of us kids with a custom-built waterfront home with seven bedrooms, five bathrooms and an open invitation to all family and friends to eat, drink and be merry.
But, I just could not relate to him; for that matter the whole family was unrelatable to me. I know now that this had much to do with being different, sensitive and psychic and not having positive emotional support from anyone. It was easy to dislike my father.
As the years went by his generosity continued but I could not see him really see him. I was always thankful and appreciated for all that he did for me, however it was not until my parents were in their 70's that I made the choice to move closer to them. That was 13 years ago.
A father is always making his baby into a little woman.  And when she is a woman he turns her back again ~ Enid Bagnold
How interesting, I just remembered when I was around 28 years old I saw the Dalai Lama right up close and personal; I even introduced myself with a nice handshake. Less than 100 people were in attendance and it was my father who invited me at the last minute. Go figure, I guess I was not paying attention at that time and thought we had nothing in common.
There is so much in my head about what to type, that I fear I may get 'lost' in this blog post.
The fact is no one will ever love me, or be as concerned about me, in quite the same way. I no longer have someone to validate me and my hopes and goals in the way only my father could. Sadly, I have lost the opportunity to prove myself once and for all and that is for me the most painful. I know that he thought I was extremely intelligent and that I had nothing to prove to anyone. I realize that he completely trusted me and that in itself was the best gift I ever received from anyone.
Who do I go to now for direction and advice in all matters, without the fear that I would be ignored? Yes, even up until the day he died he was on the board of directors for a leading Biometric company and he had respect for my input with regards to all his business dealings. I think what will happen to me now that the purpose and focus of my life is gone. The fact is a major period of readjustment is what I face every day.
Since few individuals I know did not see me actively involved as the 'adult' child of my father, no wonder they might not be able to appreciate what this loss means to me. I do not expect anyone to for that matter. For those who are older adults and were fortunate to have a close positive relationship with either parent and for whom it was a present aspect of their life, keep in mind the disappearance of the longest consistent element in one's life will bring many reactions.
My parents were married 62 years and my mother thrives on for now. I know he is charting a new course on his racing yacht in heaven, making time for business meetings and of course spending time with his family whom have died before him.
About The Author: Maureen

Maureen's professional background of 25 years experience has proven to be feasible and above all advantageous to clients such as Disney and Fortune 500 executives as well as professional heavyweight boxers. Her unusual life experiences and vivacious style create a unique ambiance for her clients who enjoy this fascinating, energetic, and talented reader. Get a psychic reading with Maureen at PsychicAccess.com


2 Responses to Not Only My Father, Also My Best Friend