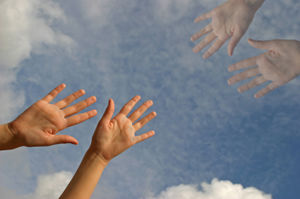 Sometimes when people pass over to Spirit, they are taken by surprise and aren't sure where they are or how they got there. These individuals find themselves stuck in their own environment unable to progress, and wondering where everyone else has gone.
How do people get unstuck and move forward? Well, that's where rescue work comes in! Some of the most rewarding experiences in my mediumship career have occurred during the rescue sessions that I have been privileged to attend.
Once every month, a group of us would sit in a meditation circle and, with the aid of a facilitator, we would start the rescue process.  After sitting quietly for a few minutes, one of us would 'take on the persona' of someone who needed assistance in crossing over and getting to the light. Read the rest of this entry »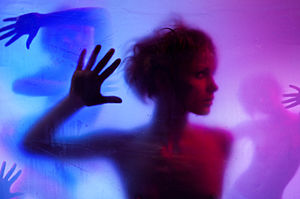 It is generally accepted that we only have five senses, namely sight, hearing, smell, feeling and tasting. But have you ever wondered about the sixth sense?
Believe or not, we all have six senses. There is the normal five, but each of them has a deeper dimension, which is collectively known as the 'sixth sense'.
When someone close to us crosses over to the other side they use our sixth sense to let us know that they're still around. Not only do they do this to let us know that they are in a better place now, but also to reassure us that they're thinking about us. Read the rest of this entry »