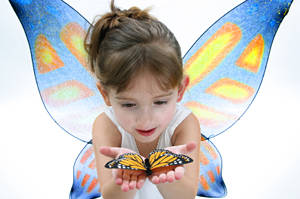 When I look at my daughters and see their psychic abilities, it is almost commonplace to me.
I didn't have the time, interest, knowledge or patience to foster their gifts, so they learned like I learned, by trial and error, and lots of studying.
Now I have granddaughters, and most of them are showing abilities.  Hailey is a medium, she talks to my mother and brother, who both have passed away, my oldest granddaughter, Bryanna, just knows things.
Rayme, the oldest daughter of my youngest daughter, has been showing healing abilities since she was three years old.  It was ridiculously easy to show her how to shift energy, and she has been 'feeling it better' since then. Continue reading →