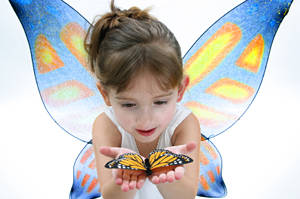 When I look at my daughters and see their psychic abilities, it is almost commonplace to me.
I didn't have the time, interest, knowledge or patience to foster their gifts, so they learned like I learned, by trial and error, and lots of studying.
Now I have granddaughters, and most of them are showing abilities.  Hailey is a medium, she talks to my mother and brother, who both have passed away, my oldest granddaughter, Bryanna, just knows things.
Rayme, the oldest daughter of my youngest daughter, has been showing healing abilities since she was three years old.  It was ridiculously easy to show her how to shift energy, and she has been 'feeling it better' since then. Read the rest of this entry »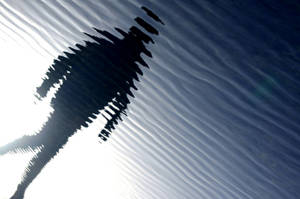 Did you know that there are other dimensions or realities that co-exist side by side with us?
From very early childhood I have been blessed with seeing elements of this from time to time. Believe me, if everyone could see this, the world might be a better place by now.
Just imagine no more wars, and no more people stepping on their neighbors for various selfish reasons. I think humanity would be more concerned with elevating its spiritual growth, if everyone was more aware of the other dimensions.
The first time I remember seeing quite a few 'people' in spirit. They were there, and you could kind of see through them? I went running to my mother, frightened. Her answer to me was: "don't pay any attention to this, Gabby; everyone in the family sees these things. They cannot hurt you." Read the rest of this entry »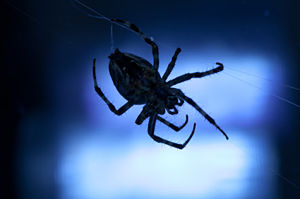 They say that when we are born, the only fear we have is the fear of falling and loud noises. That being said, where do the rest of our fears come from? As we grow up, our parents, friends, co-workers and society all contribute to our belief system, including some of their fears.
There are meanings behind everything we fear. In my family, the top of the list was spiders – creepy and scary was what most people taught me. One day, I looked up the meaning of spiders and what they represent in Native American animal medicine.
I discovered that the spider represents creativity and that she teaches us to weave our lives. As spider weaves her web, so we weave our realities and our fate. This medicine teaches us to remember that we are the creators of our own life experience. So, when spider appears in your life, think about writing down your thoughts. Read the rest of this entry »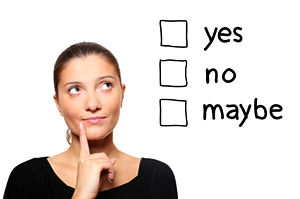 Sometimes, it is wise to move with caution and think things through slowly, so that we truly know what the best decision would be. This is especially true if you are one of those sensitive people who tend to be 'people-pleasers'.
Like the game of chess, it is smart to plan ahead and consider your options carefully. You don't want to make a quick move, without clearly looking at what all the possible outcomes could be. We sometimes tend to make snap decisions to accommodate the needs of others, only to regret it later when we discover that it was a really bad move!
For example, if someone is asking you to do something for them or become involved in their project, and you just don't know if you should commit yourself, you should say to that person: "You know, I'm so busy right now, I need a little time to think about it. I will get back to you on that as soon as I can!" Read the rest of this entry »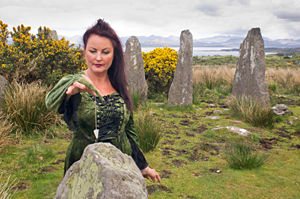 Dowsing can be used in our daily lives for tracking down missing car keys, that have been absent-mindedly misplaced, or finding lost jewelry and other specific objects. Dowsing is also great for locating a lost pet… or even a child playing hide-and-seek!
The origins of dowsing can be traced back thousands of years, before technology and satellites were there to help locating oil…or pyramids. All those years ago, country folk would use a 'Y' shaped tree branch or twig to find water wells, or hidden treasure. It is commonplace these days to dowse for water, auras or even land-mines.
The only reason dowsing is being considered to be a 'psychic tool' is because scientists haven't been able to find a logical explanation for how dowsing works. This is also complicated by the fact that some dowsers have better results than others. Their accuracy often depends on how attuned the dowser is to their dowsing tool. Fine tuning to this art seems to come with experience. Read the rest of this entry »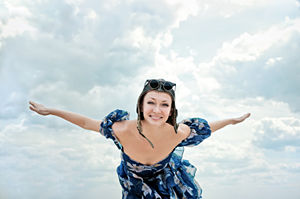 Have you ever felt like your life is just going nowhere, or you can't connect emotionally to another person? At these times there is always one thing after another, and events in your life simply don't seem to 'gel', or go right. Maybe you can't get the job you want, or you are lonely.
There are so many barriers we have to deal with, but there is a way to overcome all of this. The best way to do it is by truly knowing yourself – through self-discovery – and by letting go of people and material things that hold you back.
So many times we invest so much wasted energy in people-pleasing. Instead of constantly trying to please others, we could use this time to live a happier life, with greater more spiritual awareness, which will in turn make us much more useful in our service to others. Instead we spend so much time thinking about things we may have done wrong, the wrong others have done to us and regretting what we could have done differently. Read the rest of this entry »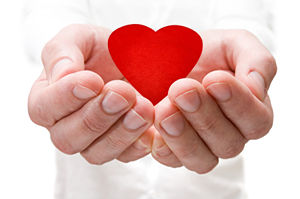 The assumption is made that empathic ability is the eye or window into another person's soul. But ask yourself, what good is that if you do not know your own soul?
I have adopted the field of empathic work because I saw that it is a common problem ­for many.
We collect emotional information that we acquire from others, and it can affect us in different ways: we can allow their temporary emotional identity to overwhelm us; we could understand it; or we could ignore it.
What I have found is that most people are inherently empathic. This means, like a sponge they 'mop-up' their partner's emotions and this can affect them – their choices within their lives, their subsequent relationships or their entire future. Read the rest of this entry »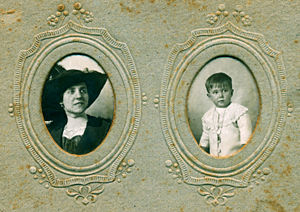 At one time or another, each of us has had the feeling that what we are saying or doing has been said or done before. The feeling is fleeting; it comes and then it goes just as quickly. Most typically, we write it off as déjà vu, which is the French for 'already seen' or 'seen before'.
You may also have experienced déjà visité, which means literally 'already visited'. It refers to the sensation of being in a place and then having the sudden, fleeting feeling that you've already been there, although you know that you have not.
Depending upon one's perspective, déjà vu and déjà visité are explained by doctors and neurologists as a function of brain processing, while psychoanalysts view it as an unconscious desire or a premonition. Spiritualists, however, believe it is a fleeting memory from a past life experience. As a result of my personal experience with healing past lives, my vote is definitely with the spiritualists. Read the rest of this entry »