The Power Of Your Words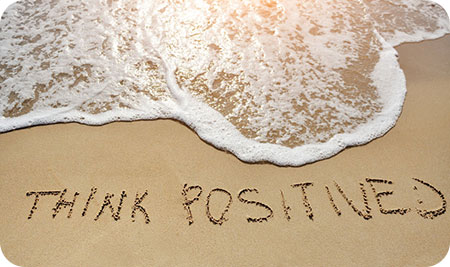 If only people realized how powerful their words are each time they make a statement. For example, I have heard some of my callers say things like, "I always attract partners who cheat on me." The caller will be phoning in with hopes of getting a prediction which indicates a brighter future. And yet, in the meantime, they are programming their subconscious to accept their old negative dialogue.
I aim to help these clients understand that bringing about change is a process. To begin with, they truly have to want change. In truth, there are some individuals who derive a subconscious comfort from remaining stuck. Also, they need to feel worthy, which is why positive affirmations are so helpful.
Many individuals hang on to a negative remark said to them at some point during their life, and this negative seed can supersede many compliments and words of encouragement they receive afterwards. I know how one negative remark from a parent was something which took me decades to work through.
I feel that it is our intentions and actions which help manifest our desires, but words carry a lot of clout too! Just think back to something good or bad said to you, which stuck with you as a child. Words generate emotions. From those very feelings created by a positive or negative remark, we tend to create the outcome we want, or do not want.
The only place where your dream becomes impossible is in your own thinking ~ Robert H Schuller
We all have a tendency to make negative statements at times, and it's as if I am hearing myself when clients say "yes but," or "it's so hard." Our subconscious mind takes those excuses on board as gospel. If our current life path is a reflection of words we used in the past, perhaps we can reflect a little on the dialogue we use frequently, which may have been instrumental in getting us to where we find ourselves now.
When I think back, my first exposure to positive thinking and positive affirmations was when I was about 15 years old. My dad used to talk about deeper topics when we were out walking on the beach with our dogs. He spoke of the French psychologist Émile Coué and his work on the power of optimistic autosuggestion. I still have one of his battered old books, which belonged to my father. As we walked, dad would repeat affirmations from Coué's book like, "Every day, in every way, I am getting better and better." I think my father prompted me to dust the bookshelf today, otherwise I wouldn't have remembered that old book!
My grandmother also had a favorite expression: "A bit of what you fancy does you good." Now there might be some truth in that, in moderation of course, like her tipple of Guinness dry stout! She could only afford a small amount, but savored it, which seemed to do her good.
I recall spending time in my youth with a small group of teens at a local youth club in England. Amongst our group of friends there was a boy named Jeff. I will never forget how Jeff confronted a group of teenagers who were gossiping about Paul, another member of the club.
Paul wasn't at the center at the time and Jeff walked up to the gossipers and said, "Excuse me, but I couldn't help overhear you talking about Paul, who I know is really going through a hard time right now. So, if you do have to say something about someone, wouldn't it be best to rather say something good about them?" Those were potent words for a seventeen year old guy, and when I think back, he must have been quite an evolved soul, even then.
We cannot always control our thoughts, but we can control our words, and repetition impresses the subconscious, and we are then master of the situation ~ Florence Scovel Shinn
Affirming positive words is one of the most powerful ways of getting our subconscious to work on creating our desired future. Below is an idea of how we can reverse negative statements into positives.
I am Lonely – I am surrounded by love and love of self.
I am ugly – I am beautiful.
I have no friends – I have wonderful friends.
I am poor – I am a magnet for money.
My partner always hurts my feelings – My partner is loving and supportive.
I am anxious – I am peaceful.
I am in danger – I am safe and protected.
For most of us, several repetitions of affirmations will be necessary. Let's face it, we've probably been planting negative seeds into our subconscious for a long time, and will have even been affected by other people's negative dialogue.
Look in the mirror several times a day and affirm to yourself: "I love you." Doing this will have a profound effect on the way others see you, as well as the way you feel about yourself. You will begin to feel loveable.

About The Author: Shani

Shani is a qualified practitioner in Reiki, aromatherapy, reflexology, body spin, and animal telepathy who received psychic development training at the Arthur Findlay College of Psychic Research in England. A published writer, her articles and predictions have appeared in several respected magazines and on psychic websites, and she has read for many celebrities and even heads of state in Africa. Though she was born in London, Shani has traveled the globe and has studied the art of African Mysticism, bringing her unique flavor to those seeking her incredible talents. Get a reading with Shani at PsychicAccess.com.


One Response to The Power Of Your Words