Where Do We Go After This Life?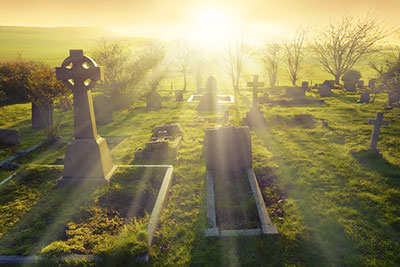 Where do we go to after this lifetime? This is a fundamental question many of us would like to have answered by spirit. I asked this for myself some time ago and found out that when I leave this plane some day, I will be going to a place called "Sanatch." No other information was forthcoming, so I have no idea where that is, or what it is I will be doing there.
I was also able to see where some of the people in my life will be heading to next. Some have meanwhile departed and are now entrenched into their new existence.
My sister, Alfreda, went to work at the tender age of 15, which was typical in the early 50's. She worked for a large jewelry store called Burk's, which is still in existence today. As a part of her duties she would go to different floors of the store using the elevator system. On one such an excursion Alfreda met a good-looking, and very friendly young man named Andre, and as they say the rest was history.
I believe that when death closes our eyes we shall awaken to a light, of which our sunlight is but the shadow ~ Arthur Schopenhauer
As the relationship progressed between Andre and Alfreda, she soon became pregnant. They ended up getting married, not just because it was expected of them in those days, but because Andre did indeed love her. I am not so sure she loved him as well, however, as difficult as this relationship was for Alfreda, the alternative of staying at home with our parents was far worse! The couple settled in an apartment very close to us. Alfreda was always exceptionally close to her siblings and moving too far away from us would have been too difficult.
As time went on, although they ended up having four beautiful daughters, the relationship slowly began to unravel. I know so much of what went on in their private life, because I lived with them for many of my teenage years. Despite the discord happening in the home, we all tried to make the best of the situation.
Andre was not the best husband in the world and was not so great at being a father, even though he did love his children very much. This may have been due to him and his siblings being raised in a convent, when their mother died and their father had been extremely neglectful. This might have caused his lack of parental skills.
He was, however, a very good brother-in-law. As teenagers he allowed us to have parties in their home and never complained about any noise or disruptions we might have caused. The one quirk that I remember so clearly is Andre taking an aspirin in case he got a headache. He worked at a low paying job, Monday to Friday. He also took another job on the weekends, just to make ends meet.
In sorrow we must go, but not in despair. Behold! we are not bound for ever to the circles of the world, and beyond them is more than memory ~ J.R.R. Tolkien
After I had already left their home and moved away, Andre finally ended up leaving too and eventually met and created a new life for himself with another woman. Although it was heart-wrenching for him to leave his children and the only real home he had ever known, it did end up being a much happier situation for him. He even got another job, driving a bus in the bustling city of Montreal. This so suited his character, as he was always receptive and open to new people. He had a smile almost permanently in place and was always ready for a good laugh even with a complete stranger.
His hypochondria did not lessen, however, and perhaps because he was so fixated on his preventative aspirins, Andre had a fatal heart attack at the early age of 46. We were all saddened to hear of his departure, not only because he had been a vital member of our household for so many years, but also since we cared for him a lot as a valued and loving member of our family.
When we pass from this realm and head to the next one, we go to the light first. This is normally where the energy of the heart and soul go to rest before evolving into the next existence. In my personal experience we do not necessarily have to die to go to the light. I have been there many times myself and I assure you I am still alive and kicking (although technically I cannot actually kick anything, due to a back injury)!
I don't know why Andre chose to share his experience with me, because as soon as he left this plane he barely had time to draw a breath before he was heading to his new existence. He was heading to Persia of all places. In his new existence he is still a somewhat small-statured man and he is now known as Peri.
I did feel somewhat surprised at the speed this all transpired and certainly hope Andre finds love and happiness in his new life. Some of us may be fortunate enough to know beforehand where we are going. As for the rest… let us hope it will be a pleasant surprise.

About The Author: Kitty

Kitty is a Canadian Intuitive, born into a large family of clairvoyants and clairaudients. A local celebrity, she's been giving accurate predictions in her paper for over fifteen years now, and is often called upon to lead séances and provide readings at Psychic Fairs in Vancouver. A trained counselor, she combines her natural Gifts to detect blockages at their root, and provide detailed psychic information and practical advice for success and happiness. She's helped locate missing items and people, has communicated messages from loved ones who've passed on, and communicates with two Sacred Celestial Beings who are unerring in the startling information they provide. If you'd like to connect with this remarkable Intuitive, whose talent spans generations, you can find Kitty at PsychicAccess.com.