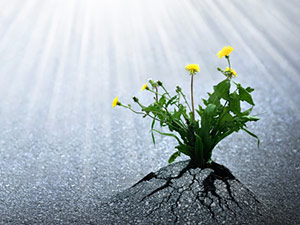 I have had many miracles in my life and many magical events. When you read this story you will see why I picked this particular one to demonstrate my experiences.
When I was 18 I worked in a preschool. There was one three year old girl that I really connected with. Her name was Tesla Dylan. Tesla was an old soul, bright and a talented artist. However, Tesla would show up for school with unwashed, unbrushed hair and dirty clothes. When she had a lunch it was often incomplete.
When Tesla's parents picked her up from school, they were often late. Unlike the other kids, Tesla did not run into her parents' arms when they picked her up. There seemed to be a real disconnect.
Miracles happen every day. Not just in remote country villages or at holy sites halfway across the globe, but here, in our own lives ~ Deepak Chopra
I moved eight hours away from the school I taught at, and where Tesla grew up. I still prayed often to somehow find out how she was. I hoped that dear old soul made it out of that difficult childhood and continued to create art – which I hoped saved her.
Twenty years later, I went back to my home town, which is still two hours away from where Tesla grew up. One day I went hiking with friends in a national park in the surrounding countryside.
One of my friends climbed a large rock and I followed him. He jumped off and I yelled "Oh, Tom, you dropped a roll of film up here." As I held up the roll of film I found on the rock, he explained to me that it wasn't his film and that it must have been left there by someone else. Maybe that person had the same idea to climb the same large, obscure rock at some point in time. My friends joked that I should get the film developed.
Months later I did. What I found shocked me and brought tears to my eyes. Please read Miracles – Part 3 to find out the rest of Tesla's story.

PsychicAccess.com.


Satya lives in Northern California and is a natural Clairvoyant, Empath, Conduit, teacher, author, animal lover, healer, Reiki Master and an advanced yoga instructor. She has provided valuable psychic assistance to Hollywood stars, athletes, and everyone else in-between. A multi-layered Intuitive, with many unique gifts at her disposal, she can give you a doorway into the past as well as a gateway to a happier future. With her long distance energy work, she provides healing for people and animals too! She instantly spots karmic connections from past lives that directly affect current situations, helping clients to move through them quickly. For accurate solutions on just about any pressing problem, you can find Satya at