Making Time For Our Loved Ones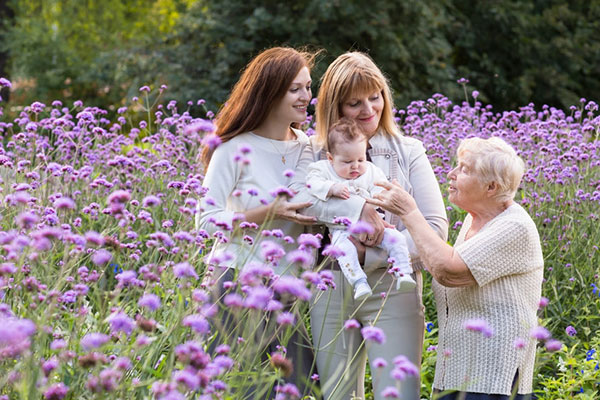 With our hectic schedules in a fast-paced digital world, and everyone seeming to need something urgently, our lives can be crammed with to-do lists featuring mountains of tasks, duties, and obligations.
Sometimes it is hard to believe how quickly the time goes by and how long it's been since we've last spent quality time with family and relatives. Social media 'likes' can never substitute meaningful interaction and connection with our loved ones.
We must create opportunities to maintain these connections, foster better relationships, and touch base with young and old. We will regret not doing so someday, when it is no longer possible or viable. I have been witness to many of my clients over the years having to reach out to their loved ones in spirit with a mediumship reading, because many things were never said or shared while they were still in this life.
For years, I used to call my 95-year-old aunt every weekend. She lives about 3,500 kilometers away in a different province. So, I haven't seen her in a few years, more recently specifically due to the Covid-19 pandemic.
She is the last remaining relative in our family from that generation, on both sides of the family. She doesn't hear well anymore, so the calls usually aren't very long, but she always tells me how much she appreciates hearing my voice.
My dear aunt still has a wonderful sense of humor and sometimes she enjoys reminiscing about my mom and her other siblings. Although she has four grown children, as well as grandchildren and great grandchildren, it always seems to bring a spark of joy to her day whenever we catch up and share a quick story or two.
I always tell people it's more about the living than the dead. It's about honoring people while they're here and not waiting for a medium to have to do it for you ~ John Edward
On the other end of the spectrum, I spent two hours last weekend doing a jigsaw puzzle with my six-year-old great niece via a Zoom call. She had 100 pieces to work with, while my puzzle had 1,000 pieces. When she needed a break, she told me about all the things that are important to her, and she took great pride in showing me her room.
We live about 250 kilometers apart and she had asked her mom to set up the Zoom call so that we could do our puzzles together. Her younger brother and sister each made an appearance, as did my niece and nephew. Technology can be amazing to bring families together, even the littlest ones.
With all the amazing communication technology available to us these days, there is no reason for us to not stay in touch with our loved ones.

About The Author: Monica

"What you think about, you bring about; what you believe, you become." This is Monica's philosophy, derived from her twenty-five years of experience as a Clairvoyant, Light Worker and Medium, living in Ontario, Canada. Monica has been a guest speaker at various Spiritualist churches, conveying Spirit greetings and messages from loved ones during Sunday services, All Mediums Nights, Healing Services, Meditation Services and special fundraising events. She's been an advisor to several international business leaders and connects with all of her clients on a level of love light and empathy. She delivers messages containing ideal outcomes and positive solutions with the help of her guides. If you'd like Monica to help shape your destiny, you can find her at PsychicAccess.com.