Psychic Readings And Your Divine Life Purpose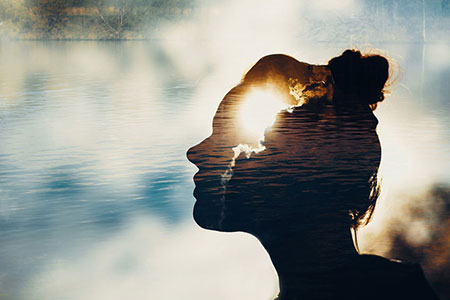 I have found from many years of doing psychic readings an interesting commonality that ties all types of readings together. Whether someone is struggling with relationship problems, work and money issues, health challenges, or other difficult situations, once I get the answers to help resolve a current issue, there is always a deeper, spiritual message that is being offered to my clients.
I realized that once we get to the core of what is causing someone's problem, or whatever initially brought them to me for a reading, within that core or root issue there is a doorway leading to my client's gifts and life purpose.
At first, I wondered how this was possible, that each reading led us to the same place, but then one day it 'clicked' for me. It occurred to me that we are all here as equals and that we are all souls that came to earth in a physical body with our unique talents and a desire to grow spiritually.
Things that come up for us in this life, to challenge us, or people who we meet that serve the role of antagonist, are actually helping to liberate us in ways that may not make sense during times of strife or suffering.
Dr Michael Newton, hypnotherapist and author of the book Journey of Souls, writes about the time we are in spirit, in-between lifetimes, and that we all have a 'soul pod' we belong to. In that soul pod are other souls who are people that we travel with, through lifetime to lifetime.
Some of these souls we recognize the moment we meet them in human form. We typically have a strong attraction to them. They can be supporters and very loving family members, friends, or lovers, but they also show up as antagonists or enemies to trip us up, but help us grow.
Imagine that every person in the world is enlightened but you.  They are all your teachers, each doing just the right things to help you learn perfect patience, perfect wisdom, perfect compassion ~ Buddha
This is not to condone their behavior, which is often times reckless, unfair, or downright cruel. However, it is through these situations that we become spiritually stronger, and It helps is to let go of old patterns that we can so often get stuck in.
With challenge always comes growth. When the golden nugget is revealed through these difficult times with difficult people, we can look back in hindsight to see how much we changed from these situations and exchanges. Granted, it is never easy to go through these times and it's often not what we would choose for ourselves, but from it, we learn the most about ourselves, our gifts, and why we are here.
According to the deceased loved ones I frequently connect with during readings, and our spirit guides, no matter what kind of problems we experience here in human form, it doesn't come close to touching who we are as Beings of Light. What does matter most seems to be that we get in touch with our passions, interests, and gifts, and to offer these out to the world through service.
Learn to get in touch with the silence within yourself and know that everything in this life has a purpose.  There are no mistakes, no coincidences. All events are blessings given to us to learn from ~  Elizabeth Kübler-Ross
The areas that block our gifts from coming through, or blur our clear spiritual insight and cloud our perception, are highlighted for us, to see where we need to grow in order to fulfill our destiny.
Next time you get a psychic reading, take a moment to sit with your advisor to see what is spirit truly asking of you? What is being shown to you and how does this relate to your Divine Life Purpose? The sense of satisfaction and joy of aligning with this overrides all other everyday issues and puts you on the fast track to completing your mission in this lifetime.

About The Author: Isadora

Known as The Psychic's Psychic, since 1998, Isadora has read for thousands all over the world, her impressive list including clients from the Obama administration, Fortune 500 CEO's and notable names in Hollywood. Her detailed (Gemini) accuracy is nothing short of astounding, with her ability to see people at the Soul Level and clearly answer questions on a wide range of subjects, from relationship matters, business decisions, to past lives, etc.—anything that requires clear answers and pin-point insight. She has the ability to identify hidden patterns that run beneath your current situation, providing you with information to positively change your future. If you'd like a reading with this compassionate, straight forward, laser-accurate and dedicated Psychic, you can find Isadora at PsychicAccess.com.


This site uses Akismet to reduce spam. Learn how your comment data is processed.