The Power Of Observation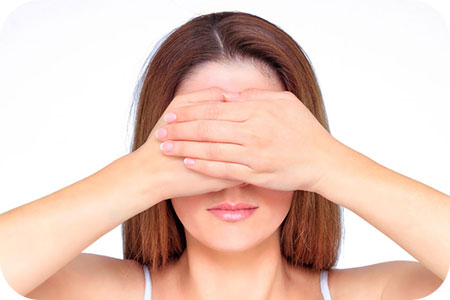 In this busy world we rarely take the time to observe things around us. Most people see and feel things only through their own personal lens. Of course, it is only normal to identify with your own feelings and the things you have seen, heard or experienced. But sometimes so much of what we believe as reality is the only way we will accept it. It is necessary in some situations to take a step back and observe a situation, look at all sides of it and try to remain neutral.
I have worked with some clients in my hypnosis practice who just can't seem to look at a situation from a different perspective. It is much easier for people to observe someone that looks much like them on a television screen playing out a scenario. They may see, feel even hear things that could not be recalled at the time of the event. Another way is to view the scene in a different way in order to rewrite the script to achieve a different outcome by observing. The incident with a different outcome may show the possibility of different realities.
For example, when there is a car accident and four or five people witness and observe it. When questioned, the people usually all have a very different account of what happened. Through their own personal lenses they believe it as gospel. But is it really?
This phenomenon is often true in the area of relationships. Often we cannot see the forest for the trees. People get stuck in the idea of what they think it's supposed to be like, instead of acknowledging how it really is. Thoughts and feelings get all tangled up. Often in a disagreement you see a person's mouth speaking only to hear and interpret what is being said the way they choose to hear it. They are not hearing the truth of what is being said.
Let go of your attachment to being right, and suddenly your mind is more open. You're able to benefit from the unique viewpoints of others, without being crippled by your own judgment ~ Ralph Marston
That is the time to take that step back, observe, and access the relationship as it really is. So, you can proceed with clarity knowing what each other's expectations really are. When you take the time to observe and really listen, people tell you who they really are and what to expect. The good, bad and the ugly!
Truth be told, we all have a shadow side. If you take the time to observe how people in your life react to stress or challenges, it reveals a lot about their personality. By better observing any situation, you will make better life choices.
For me personally, when asked to join a group of any kind, I like to initially observe how the people in the group interact with each other. That way I can make a conscious decision if it feels like a good fit for me and the group.
The state of mind must be belief, not mere hope or wish. Open-mindedness is essential for belief. Closed minds do not inspire faith, courage, and belief ~ Napoleon Hill
Observing is an act that everyone can cultivate if they choose to. When you observe the energy around you, you will recognize what that energy feels like. When it feels like good energy, you are usually around people that are happy or spiritual. When you walk in a room where people are sad, angry or fearful, the energy is uncomfortable. When you observe the energy, you can make a conscious decision to stay in that energy, or remove yourself. In some cases it is better to observe, not absorb.

About The Author: Elizabeth

Elizabeth's talents go back several generations. She found her own gifts and embraced them at an early age, recognizing the difference between herself and most others around her. She's since honed and mastered many metaphysical practices, providing hypnotherapy, Psychic Mediumship, Mysticism, and Hypno-Reiki to her clients in Maine, and in areas around the US and in Canada, where she travels. A lover of pets, they are her greatest teachers and these unconditionally loving creatures often chime in on a reading in addition to the Angels, Guides and loved ones who provide resolution and answers for each of her clients. Elizabeth is also an author with much spiritual wisdom to impart and is currently working on a book. If you'd like to be a recipient of her unique Psychic Wisdom, find peace and receive answers that will also benefit your highest good, you can reach Elizabeth at Psychic Access.