Archangel Uriel Can Help You Find Inner Peace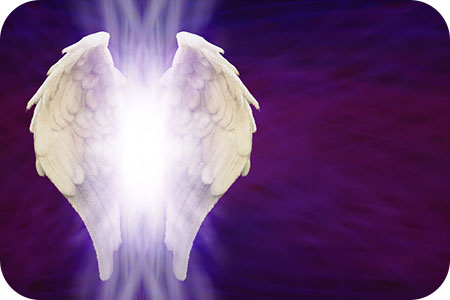 The incredible Archangel Uriel is often referred to as 'The Light of God,' or 'The Fire of God.' As these names suggest, his purpose is to help light our way in life. Indeed, his knowledge is vast in that he knows all there needs to be known, making him an amazing guide and teacher, who has much love and wisdom to pass on to us.
Therefore, if you are looking for a better way in life, why not call upon Archangel Uriel to be your guide and mentor, as he will gladly oblige by offering you his guidance and wisdom, and help lead you to make the right decisions with confidence.
The colors of this magnificent being are purple, gold and red and those who have come into contact with him often refer to his energy as being almost like the Sun itself – powerful, warm, vibrant and welcoming. Indeed, many people like to work with this master of alchemists, while engaging in spiritual work, for the understanding and wisdom that he brings.
Therefore, should you be seeking a more enlightened path, then he will readily accompany you on it and offer compassion, strength and inner peace, while helping to ensure you that all your actions and thoughts adhere with your truest beliefs.
Archangel Uriel, the angel of wisdom, often gives people sparks of inspiration and motivation as they seek to live faithful lives. You can count on Uriel to help shine the light of God's wisdom into your life, believers say ~ Whitney Hopler
While peace should be a worldwide goal, it should also be a personal goal for each of us. After all, spirit teaches that once we create peace within ourselves, that peace radiates to the rest of mankind. Furthermore, when our hearts, minds, bodies and souls are working in harmony, then we find ourselves at peace and being at One with the Universe.
Nevertheless, with the fast pace of life and the challenges we face every day, it may feel somewhat impossible to remain in such a blissful place all of the time. However, the choice is ours, because with the help of Archangel Uriel, we have the power to write our history and how we live our lives.
Uriel teaches that as individuals we all need to find our peace right here, right now, irrespective of any adverse circumstances. When in doubt, turn your attention to figures like Martin Luther King, The Dali Lama, Mahatma Gandhi, and others like them, for motivation. Indeed, people such as these have made significant contributions to world peace and helped their fellow man by doing so. Furthermore, they did so without luck or fame coming their way, but more from an inner belief and passion that they could achieve their goals no matter what.
You can do the same, but there is no 'magic wand' to help you.  In fact no one, not even the mighty Uriel himself, can do this for you. But Uriel can guide you on your mission to find inner peace and spread it to the world. Here is a petition that you could put to him when in need of his angelic services.
Archangel Uriel, I thank Almighty God for making you a part of my life. Allow your light to shine upon me whenever I have the need to make an important decision, as this is how I will find the correct answer and the right direction. Remind me that I need to seek God's will in all my worldly endeavors and that they be for the greater good of all. Endow me with sufficient motivation to creatively solve my problems. Allow my mind and heart to remain open as I progress on my earthly path and become all that God himself wants me to be. Give me the ability to constructively resolve conflicts with others amicably and not allow any negativity to stop me from learning the wisdom of the Divine. Allow me emotional stability on a daily basis so that I can remain at peace with myself, God, The Universe and my fellow man. Grant me the art of forgiveness so that I can progress peacefully on my path in life. I thank you, Archangel Uriel, Almighty Servant of God, for playing a prominent role in my earthly existence. Amen.
In many senses Archangel Uriel is the Archangel of illumination and is humanity's link to the spiritual realms and Uriel can show you how to find your inner power, raise your vibration and accelerate your shift and into the higher realms of consciousness ~ Melanie Beckler
I trust this prayer will be of great assistance to you, but please remember it is a guide only, and as long as you speak from the heart, Uriel will hear you and assist you with his Divine powers.
As you journey on your path to a better life, accompanied by Archangel Uriel, you should find yourself making leaps and bounds in your personal growth, which includes becoming increasingly sensitive to the energy and needs of others and the very presence of the angelic realm itself.
Never be afraid of asking your spiritual guides for an increasingly joyous earthly existence. It is, after all, their work is to be of service to mankind. Indeed they will hear you and assist you to find joy in the everyday experience, regardless of circumstances, in the full knowledge that due to this you are achieving much higher levels of love, peace and understanding and freedom that your very soul needs to experience.
Everyone alive on God's earth plays an essential role in the Universal rhythm of life.  It is vital therefore, that we all learn the art of self-nurture and helping our fellow man on his earthly experience.  Self-investment is necessary first, however, as we cannot help anyone if our own physical and emotional resources become depleted.
Uriel will also help us to keep our hearts open and to listen to the wants, needs and concerns of others without the need for judgment. Indeed we do not need to correct our fellow man or lead him to a path we feel is better for them. Instead we need to learn the art of listening, which can be most empowering for them and thus help them to find the right answers to their particular set of circumstances, for themselves. In fact, unconditional love, friendship and support are some of the greatest gifts we can give to our fellow human beings and simply by calling upon Archangel Uriel, he will help us achieve this end.

About The Author: Lucinda

Lucinda is a highly trained Intuitive and Empath, living in a beautiful village in North Yorkshire, England. She possesses the rare gift of understanding a client's personal pain and has been through many challenges, herself, which has only made her stronger! It is both her calling and her happiness to help those in need. And whenever she needs a little help herself, her Guides are always there to assist in her development and provide clear interpretations for her clients. Prediction has always been a great tool she could count on to accurately foretell events, but Lucinda also draws on her expertise with Dream Interpretation, Numerology, Angel Cards, Law of Attraction and Life Coaching to provide full and detailed solutions to any problem. A member of AMORC and Beyond Freedom Evolution, she provides inspiration, education and personal support for spiritual development. If you'd like answers or want to attract your desires, you can find Lucinda at PsychicAccess.com.